Thank You, Portlandia Fans: All 503,000 of You!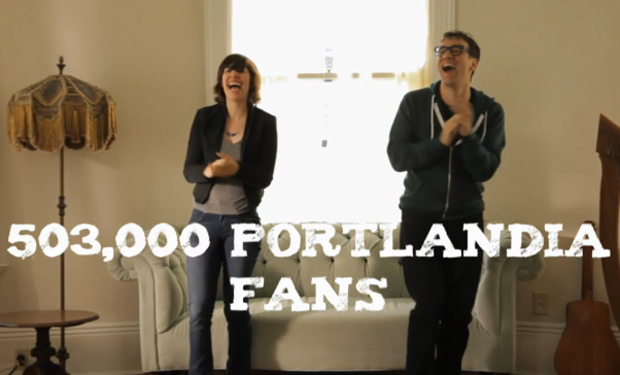 Posted by Jenny McCoy on
Thank you, Portlandia fans! With your help, we've reached a very important milestone… 503,000 fans! Why 503,000 and not 500,000? Because our beloved city's area code is 503, of course. In honor of reaching this very important milestone, we took a quick break from putting a bird on everything in sight to say… thank you!
So keep your fan art, your Portlandia-esque photos and links coming. All are welcome here in the 503.