Oi! Fred Armisen's Ian Rubbish Is Playing MusicFestNW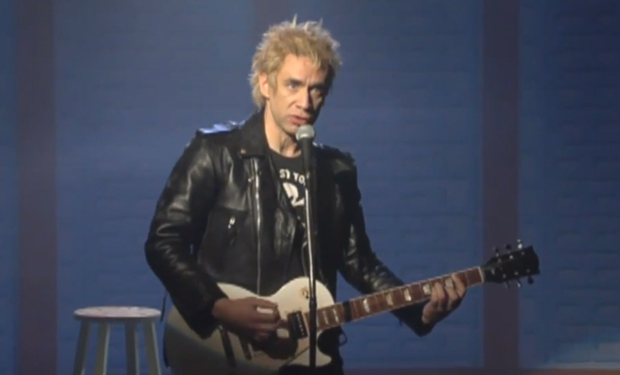 Posted by Melissa Locker on
Look out, Portland, Ian Rubbish is coming. Fred Armisen's crusty punk with the soft spot for Margaret Thatcher is playing Portland's finest music festival MusicFest NW this weekend.
Before the show, Rubbish, the character that Fred originated on Saturday Night Live, sat down for an enlightening chat with one of Portland's alt-paper, Willamette Week. Topics covered include sports ("When your team is losing, you give a, "Oi! Don't keep losing! Go score! Get the ball in the basket!"), playing music, and how to handle airport security. Read the interview here.
Want the latest news from Portlandia? Like them on Facebook and follow them on Twitter@IFCportlandia and use the hashtag #portlandia.
Portlandia returns to IFC in early 2014