Watch Fred Armisen in an Infomercial for Queens of the Stone Age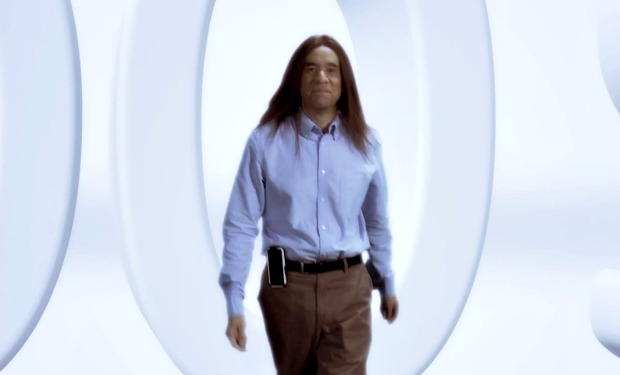 Posted by Melissa Locker on
Do you ever find yourself wondering what Fred Armisen is up to? As you know, Fred finished his run on SNL and a new season of Portlandia is still a little ways away (early 2014!), so what is Fred doing to fill his days? Based on a new infomercial making the rounds of the internet, it looks like he has gotten a day job as a spokesmodel shilling USB flash drives for Queens of the Stone Age.
QOTSA's excellent new album …Like Clockwork came out a little more than a month ago, and everyone was so eager to welcome their new rock overlords that the album went straight to No. 1, a first for the California rockers. Now their label, Matador, is releasing the album on an eight-gigabyte USB flash drive for the low low price of just $29.99. The flash drive comes with the album, high-resolution photos, original artwork, music videos, and lyric sheets. It also doubles as a bottle opener. As a limited-time-only offer, fans who order the drive now will get a second drive free with extra shipping and handling. Order here.
So who did they get to sell this little gadget? Fred Armisen, of course. He plays pitchman extraordinaire Ricky Chism who is determined to get you (yes, YOU!) to ACT NOW!! and Do Stuff Corporation will send you an additional USB FREE!!
Watch now:
Want the latest news from Portlandia? Like them on Facebook and follow them on Twitter@IFCportlandia and use the hashtag #portlandia.
Portlandia returns to IFC in early 2014