Portlandia Season 3 Out on DVD and Blu-ray on July 9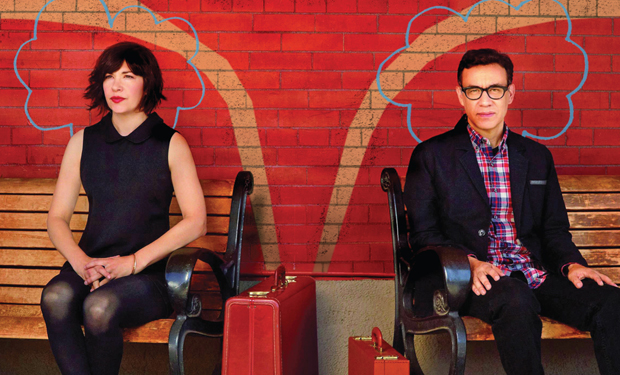 Posted by Melissa Locker on
Good news for people who like good news: Season three of Portlandia is coming out on DVD and Blu-ray on July 9th!
If you're sick of no one laughing at your jokes about your little brother being an art project , if everyone thinks your parenting advice is weird, and none of your friends know what you mean when you respond to an Evite with +93, then you should definitely spread the word of Portlandia and give everyone copies of the third season of Fred Armisen's and Carrie Brownstein's sketch comedy show.
Plus, if you missed any episodes of the action-packed third season – like when everyone went to the Steampunk Convention or the time a professional tipper was called to Nina's birthday party – you'll want to catch up before Portlandia comes back in early 2014. After all, you can't watch the fourth and fifth season, without being able to recite at least three lines from the Nerd PSA. What kind of nerd would you be if you didn't snort laugh at "The More You Nerd"?
The Blu-ray and DVD set includes all ten episodes from Season 3, as well as The Portlandia Winter Special Episode: "Winter in Portlandia," Deleted Scenes and the Kumail Tours Portlandia Web series.
In case you haven't seen the third season yet, we won't say any more until you buy the DVD on 7/9, we wouldn't want to spoil anything for you:
video player loading
.
.
.
Want the latest news from Portlandia? Like them on Facebook and follow them on Twitter@IFCportlandia and use the hashtag #portlandia.
Portlandia returns to IFC in early 2014