Watch Portlandia's Fred Armisen try on Google Glass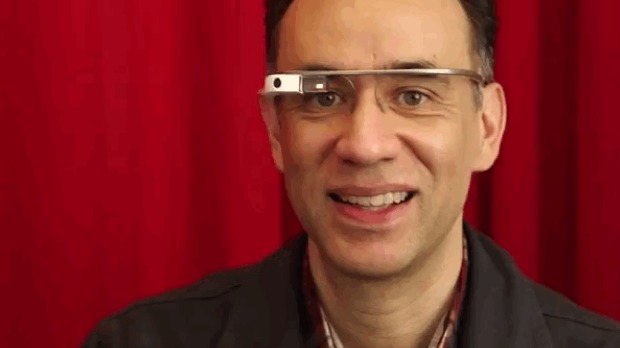 Posted by Melissa Locker on
As any Portlandia fan knows, the show's star and creator Fred Armisen has to get the gear. He's technology obsessed, which can occasionally cause trouble for him like that time when he got stuck in a technology loop. Even though he knows the risks, Fred loves gadgets and is usually on the forefront of most tech trends. This time though, he's not using one of his beloved Mac products. Instead, Fred is giving Google Glass a whirl courtesy of the fine folks at engadget. Watch now:
Fans may notice that when Fred tries out Google Glass, he looks a lot like one of his SNL characters, the tech correspondent Randall Meeks:

(Gif via Buzzfeed)
Want the latest news from Portlandia? Like them on Facebook and follow them on Twitter@IFCportlandia and use the hashtag #portlandia.