Portlandia's Fred Armisen debuts Ian Rubbish EP and website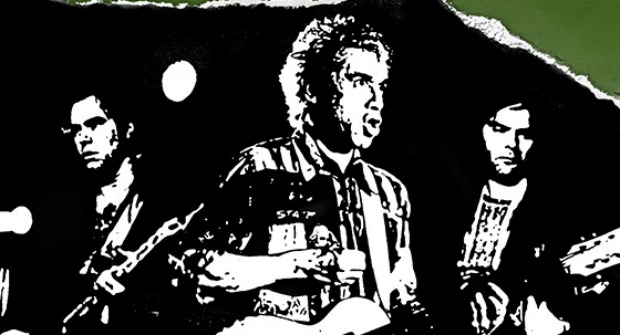 Posted by Melissa Locker on
A few weeks ago, on the set of his day job (night job?) on Saturday Night Live, Portlandia's Fred Armisen introduced the world to his Margaret Thatcher-loving, Sex Pistols-inspired punk Ian Rubbish during a sketch on "The History of Punk." (If you missed it, you can watch it below.) Then, much to the surprise of fans, Ian Rubbish popped off the television screen and appeared IRL to open a Vampire Weekend show. Portlandia guest star Steve Buscemi also came out of the control booth for an appearance as well.
Turns out Ian Rubbish is just getting started. Yesterday, Fred launched IanRubbish.com, a website for Ian Rubbish & the Bizarros. The website features photos of Ian Rubbish, an album cover, and a Best of Ian Rubbish EP composed of four complete downloadable songs – "Maggie Thatcher," "Hey Policeman!," "Living in the Gutter," and "Sweet Iron Lady." In case you forgot that Fred is a musician as well as being an actor and comedian, the songs are amazing and sound like real first wave English punk. Head to the webiste now and download all four songs for free and be on the lookout for Ian Rubbish. Who knows where he will pop up next.
Watch Fred in "The History of Punk" on SNL:
Want the latest news from Portlandia? Like them on Facebook and follow them on Twitter@IFCportlandia and use the hashtag #portlandia.