Download Fred Armisen's SNL goodbye song "It's A Lovely Day"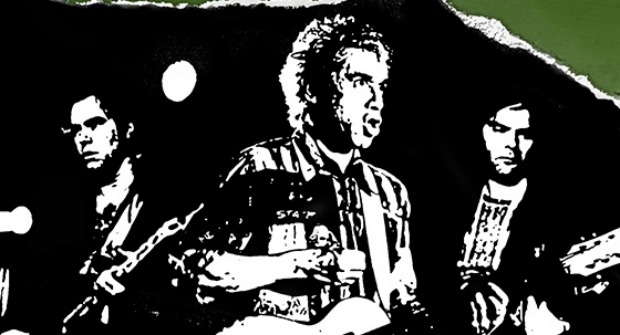 Posted by Melissa Locker on
Are you having a rubbish day? Perhaps downloading Ian Rubbish's "It's A Lovely Day" will fix that for you.
As you may recall, "It's A Lovely Day" made its premiere on Fred's farewell SNL episode. Fred performed the song dressed as his enigmatic, Margaret Thatcher-loving punk singer Ian Rubbish, with SNL costars Jason Sudeikis on the drums and Bill Hader on the bass forming the faux-Brit-punk band Ian Rubbish and the Bizzaros. As you may recall, when Fred and his bandmates played the song on SNL he was joined by his Portlandia co-star Carrie Brownstein along with a who's who of alt-rock royalty including J. Mascis of Dinosaur Jr., Aimee Mann, Michael Penn, Kim Gordon of Sonic Youth and Steve Jones of the Sex Pistols. The song was so well-received, that Fred decided to step into the studio to record a version of his "Saturday Night Live" farewell song and then put it on his website IanRubbish.com so you can download it for free.
Now the song is available for download, so you can listen while you ride your bike into a wasp nest and remind yourself that "It's a lovely day." Download here.
Why not watch the final SNL performance of Ian Rubbish and the Bizzaros again:
Want the latest news from Portlandia? Like them on Facebook and follow them on Twitter@IFCportlandia and use the hashtag #portlandia.