What to watch on IFC tonight: A Portlandia marathon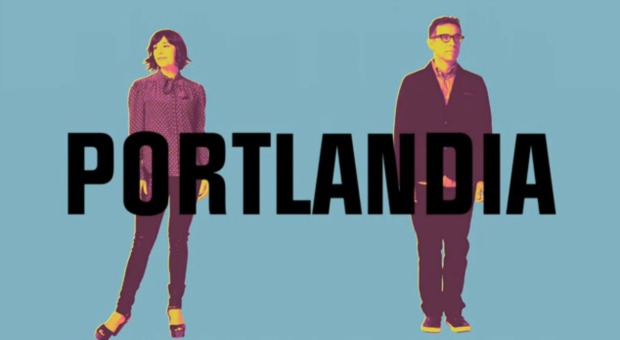 Posted by Melissa Locker on
There's good news and there's bad news. What do you want first? Okay, the bad news is that the season of "Out There" is over. Yep, Chris and Chad and Terry and Sharla and everyone else have wrapped and you'll have to find something else to do until "Maron" premieres on Friday, May 3 at 10/9c. The good news is that we are here to help. This Friday (tonight) we are showing back-to-back-to-back episodes of "Portlandia" to fill the void left by "Out There" (which may have been filling the void of 'Portlandia," it's hard to keep straight at this point). Our point is this: Starting tonight at 7/6c come visit the wonderful, wacky world of Portlandia created by Fred Armisen and Carrie Brownstein. It's a great show filled with lots of laughs and amazing guest stars like Eddie Vedder, Andy Samberg, Tim Robbins, Aubrey Plaza and so many more. Plus, it makes a great alibi if you need to say what you were doing on Friday. Be sure to tune in at 7/6c!
Feeling a little rusty on your "Portlandia"-ese? Brush up on the local language:
Want the latest news from Portlandia? Like them on Facebook and follow them on Twitter@IFCportlandia and use the hashtag #portlandia.
Our Portlandia kicks off Friday at 7/6c