Portlandia was nominated for a Webby Award and we need your help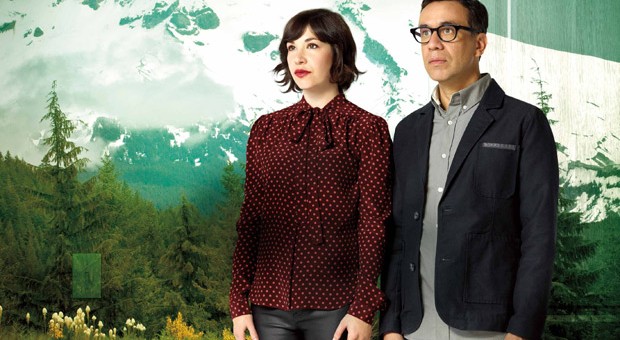 Posted by Melissa Locker on
The nominees for the 2013 Webby Awards were announced and guess what? Portlandia's sleek and sassy website was nominated for not one, but two awards! When it comes to the Webbys, it really is an honor just to be nominated as the annual event honors the best sites, features, series, design and more on the web. If you're wondering why a television show was nominated for a Webby, that just means you haven't spent enough time ogling the option on our Back to Portlandia site. It's truly mind-boggling, beautiful and incredibly useful, too. Seriously! Go look. It's a work of art and since this is Portlandia, we know what we're talking about when it comes to art projects.
This is the 17th year that trophies will be handed out, and the categories are too numerous to name. (See all the nominees here.) Portlandia is an official honoree in the Best Visual Design – Aesthetic category, which is really flattering, but we're nominated in the television category.
Most winners will be chosen by select Academy members, including Instagram founder Kevin Systrom, Huffington Post founder Arianna Huffington and musician David Bowie, which will be announced in late May. But the Webbys also want to hear from you! From now through April 25, upstanding citizens, netizens and regular folks can vote in special "People's Voice" categories. We would be so honored if you considered giving us your vote. Head here and vote for Portlandia!
Winners of this year's Webbys will be announced April 30, with a ceremony May 21. The show will be broadcast online May 22.
Watch the announcement trailer and please vote Portlandia. Don't make us put up flyers.
Want the latest news from IFC? Like us on Facebook and follow us on Twitter@IFC