Go behind-the-scenes of Portlandia's animated sea creatures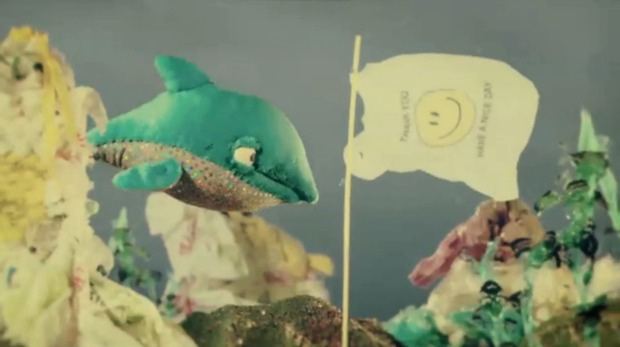 Posted by Melissa Locker on
As you know, Portlandia isn't really into plastic bags. In fact, if you don't bring your own bag to the grocery store you can raise not only a few eyebrows, but a real ruckus, too. If you haven't watched what happens when a visiting Jack McBrayer forgets his bag in Portlandia, you should watch it now. Bringing your own bag is easy, so it should be no surprise that during Portlandia's third season, the fair city banned plastic bags all together. That was great news for the environment and for the residents of Portlandia, but not so great news for the sea creatures trying to build an underwater castle out of the plastic bags that made their way into the sea.
The live-action animated dolphins, jellyfish and crabs were provided courtesy of the talented animators at Bent Image Labs, the same people who created the anthropomorphic Fred Armisen and Carrie Brownstein rats. In this video, Bent Image Labs takes us behind-the-scenes and into the process of creating the sea creatures who populate the waterways beneath Portlandia. Watch now:
video player loading
.
.
.
Want the latest news from Portlandia? Like them on Facebook and follow them on Twitter@IFCportlandia and use the hashtag #portlandia.