A Portlandia Q & A: You asked, Fred Armisen answered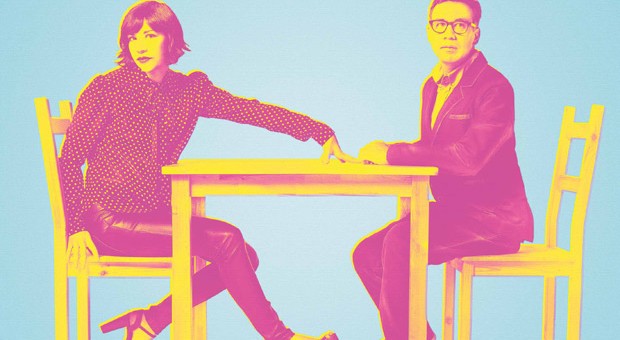 Posted by Melissa Locker on
Looking for a way to fill a few minutes before tonight's brand new episode of Portlandia, which airs at 10/9c? Step right this way: A few days on Facebook and Twitter (@IFCportlandia) we asked Portlandia fans (a.k.a. everyone) to submit questions for the show's star, writer and co-creator, Fred Armisen. You responded with a flood of questions and we picked the best, brightest and wackiest (Ikea Monkey?) and passed them along to Fred.
Here are his answers. Read 'em and (don't) weep:
1. If you could be a shrub, what kind of shrub would you be?
A Disney character.
2. How do you drink your coffee?

Black
3. What does Carrie smell like?
Records
4. What would be your spirit animal?

A human being
5. If you could put a bird on anything, what would you put it on?

The Washington Monument
6. Who is the greatest entertainer that has ever lived?

Paul McCartney
7. Name three songs you wish you'd written.

E=MC2 – Big Audio Dynamite
Numbers – Kraftwerk
Life Goes On – The Damned
8. I'm moving to Portland in two months. What's the first thing I should do when I get there?

Go to baggage claim
9. On average, how many toothpicks would you say you use per year?
Twenty?
10. How psyched are you that you and I have the same birthday?

There's a whole bunch of us! Did you know that? I just found out
11. What is your favorite kind of milk?
Almond
12. You have great hair. What kind of shampoo do you use? Would you do a shampoo infomercial?

Thank you! Kiehl's. An infomercial? Only if it was shot on location in an Icelandic lagoon.
13. What are your thoughts on Ikea Monkey? Should he be held in captivity or returned to his owner so he can resume his fashionable lifestyle?
Owner? You don't see that he was a secret shopper sent to check up on the employees? Look again closely at the photos.
14. What is the weirdest pickled thing you've ever eaten?
Some kind of red cabbage-y thing
15. What was it like working with Kevin the cat? Is he doing any solo work these days?
He's a hard worker. A bit of a perfectionist. Really open to jamming, which is nice.
16. Favorite internet cat?
The one where the camera person is hiding from the cat, but as he shoots video and hides again, the cat gets closer and closer. It's so funny.
17. Which Spice Girl is your favorite?
GINGER
18. Do you like chicken and waffles?
Sure.
19. What three things come to your mind when you hear "Feel It All Around"?
All of the art direction surrounding Washed Out. They have this aesthetic that looks like an extended family vacation out in some dreamy landscape. Or waterscape maybe. It's so cool and they are amazing. I truly love that song.
20. A hamster and a dog are left inside a jug of water (empty). How does the hamster escape?

Why does he want to?
21. Did you wash your dishes today?
There was no need to.
Want the latest news from Portlandia? Like them on Facebook and follow them on Twitter@IFCportlandia and use the hashtag #portlandia.
Portlandia airs on IFC on Fridays at 10/9c