Portlandia offers some parenting advice, tonight at 10/9c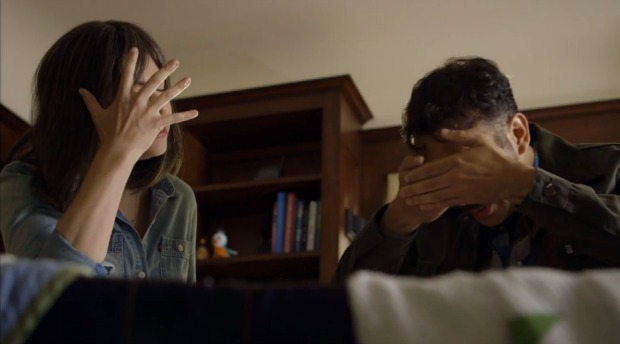 Posted by Melissa Locker on
There's no denying it: being a new parent is hard. That's why so many new or simply frustrated parents turn to books for a bit of advice on how to get you through the rough patches (a.k.a. birth – age 18). While we can all agree that letting Candace and Toni watch your child is a risky choice, otherwise when it comes to parenting advice everything is completely contradictory. Every book is either telling you to let the kid cry it out or never ever let them cry. Are you going to be a helicopter parent or to let the kid rear himself? Are you a French-style parent determined to raise le bébé as if you lived in Paris or are you going to be a fearless Tiger Mom who never takes tears for an answer?
Not sure what parenting style best fits the needs of you and your family? Well, you'll never know until you try them all and Portlandia is here to help. That's right parents, help is here, so stick the kid in whatever vibrating bouncing swinging contraption will currently entertain the baby for three minutes and watch this clip from Friday's new episode of Portlandia and be sure to tune in on Friday at 10/9c (yes, that's after bedtime):
video player loading
.
.
.
Want the latest news from Portlandia? Like them on Facebook and follow them on Twitter@IFCportlandia and use the hashtag #portlandia.
Portlandia airs on IFC on Fridays at 10/9c