Portlandia gets in on the artisanal popcorn movement in this clip from tonight's new episode, airing at 10/9c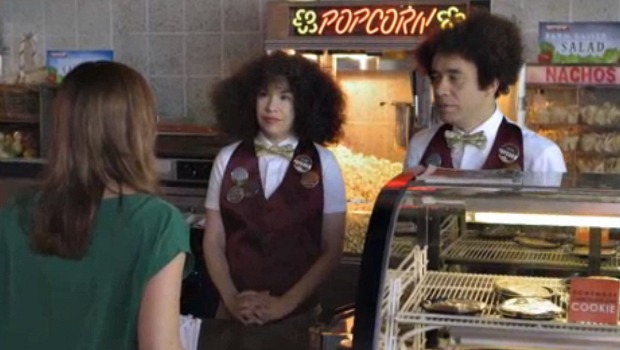 Posted by Melissa Locker on
Are you tired of Red Vines and Junior Mints when you hit the local movie theater? Are you done with cardboard-y fake-butter soaked popcorn? Sick of Sprite? If so, there's a new theater in Portlandia that you have to check out. They've replaced all those tired snacks with new, improved, artisanal snacks and, yes, it's local. Try their popcorn that comes wrapped in a newspaper cone to infuse the food with the grittiness of the paper. Have one of their Italian sodas instead instead of a mass market corn syrup-based drink. It comes as part of a combo box, which also comes with an arugula salad, sun-dried grapes and salted ice cream. Hungry yet?
Watch this clip to learn all about the latest artisanal food trend from Portlandia and then tune in on Friday for a new episode of Portlandia at 10/9c:
video player loading
.
.
.
Want the latest news from Portlandia? Like them on Facebook and follow them on Twitter@IFCportlandia and use the hashtag #portlandia.
Portlandia airs on IFC on Fridays at 10/9c