Put a bike on it: Ride in style on a Portlandia bike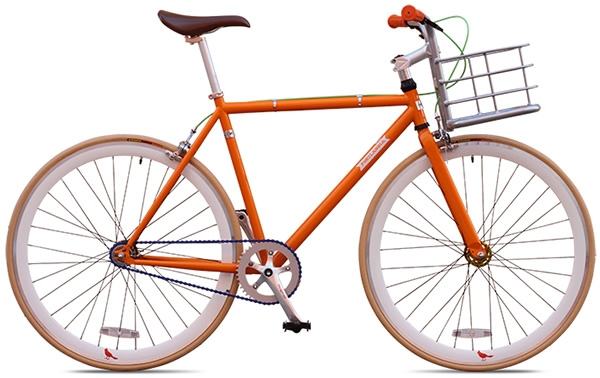 Posted by Melissa Locker on
Promote bicycle rights by bicycling right …on a Portlandia bike from Republic Bikes.
Republic Bikes made an awesome ride for the eco-conscious Portlandia fan who is eager to ride around on some sweet swag while declaring their Portlandia fandom by hollering "Bicycle Rights!" at everyone who dares cross their path. According to the Republic Bikes website, bicycling is everything Portlandia is: healthy, green, fun and loaded with opportunities for smug self-satisfaction. Yeah, no one on one of these roadsters would forget their bag at the grocery store. Designed by Portlandia stars and co-creators Fred Armisen and Carrie Brownstein, the Limited Edition Portlandia Aristotle (also available in a Mixte), features integrated cargo bars and birds. Yes, there's a bird on it.
So go check them out and practice yelling along with Spyke. Then be sure to tune in to the Portlandia season finale on Friday at 10/9c:
Want the latest news from Portlandia? Like them on Facebook and follow them on Twitter@IFCportlandia and use the hashtag #portlandia.
Portlandia's season finale airs on IFC on Fridays at 10/9c