He's making furniture now on Portlandia, airing tonight at 10/9c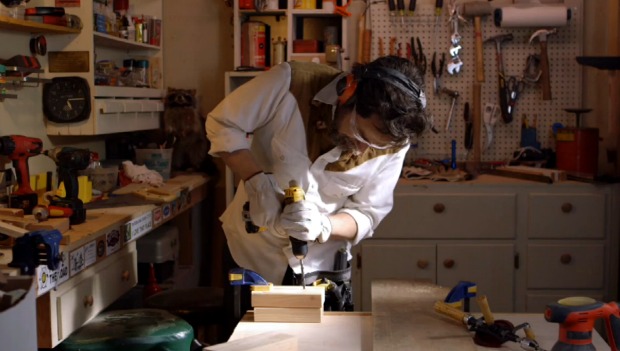 Posted by Melissa Locker on
Last season Portlandia introduced the catchy song "She's Making Jewelry Now" about a woman who had given up her day job, cashed out her 401k and followed her bead-filled dream to start making jewelry. Now, because we believe in gender equality and because we know that the desire to make something with your hands is universal, we introduce a man who is following a vision quest to its logical conclusion: homemade, hand-crafted, artisanal furniture. That's right, he's making furniture now. Watch as Fred Armisen picks up a power saw, chisel and Shop Vac and puts hand to wood to craft furniture the old-fashioned way. It's the Dream of the 1890s, but it's also just one man's dream.
Watch the clip now and be sure to tune in for a new episode of Portlandia as season three continues Friday at 10/9c:
video player loading
.
.
.
Want the latest news from Portlandia? Like them on Facebook and follow them on Twitter@ifcPortlandia and use the hashtag #portlandia.
Portlandia airs on IFC on Fridays at 10/9c