What to watch on IFC tonight: Portlandia season three kicks off at 10/9c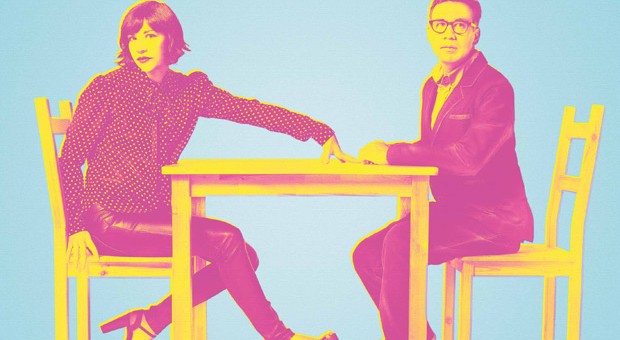 Posted by Melissa Locker on
Guess what: Portlandia returns to IFC tonight at 10/9c with two all-new episodes. No really! It's true! That date you have had circled in red in your calendar? The one you've been waiting for in anticipation since last year? Well guess what, that's tonight! So drop whatever you are doing and invite everyone you know over to watch the third season of Portlandia at 10/9c. Make some nachos (using local ingredients of course) make a mix drink, make a mixtape, do whatever you need to do to properly ring in the all new season of Fred Armisen and Carrie Brownstein's sketch comedy show.
In the third season of Portlandia, you'll get reacquainted with all your favorite characters like Toni and Candace from Women and Women First, Bryce and Lisa, and Kath and Dave plus all new residents of the city of Portlandia. Guest stars this season include Roseanne Barr, J. Mascis, Juliette Lewis, Patton Oswalt, Dirty Projectors and so many more.
Watch this supercut that Flavorwire put together of Portlandia's most Portlandia moments so far, and then tune in tonight at 10/9c for the new season:
Portlandia's Portlandiest Moments So Far from Flavorwire on Vimeo.
Want the latest news from Portlandia? Like them on Facebook and follow them on Twitter@ifcPortlandia and use the hashtag #portlandia.
Portlandia returns to IFC tonight at 10/9c