Watch as Fred Armisen and Carrie Brownstein help rename a street in Portlandia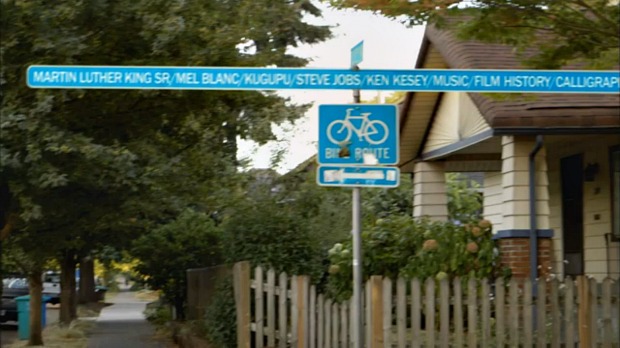 Posted by Melissa Locker on
The third season of Portlandia kicked off last Friday with a double helping of everyone's favorite sketch comedy show. During the back-to-back episodes we welcomed back Toni and Candace, Peter and Nance, The Mayor, and, of course, Fred and Carrie. Did you miss it? Don't worry, check here for your chance to catch a repeat performance.
During last Friday's premiere, we saw Fred Armisen and Carrie Brownstein tackling one of those pesky civic problems that every community must deal with: Re-naming city streets. Unfortunately, though, in Portlandia, everyone has a lot of ideas and everyone loves a good compromise. And as you can see in the photo above, compromise makes for a very long street name.
Watch a clip from season three's premiere and tune in for a new episode of Portlandia on Friday at 10/9c:
video player loading
.
.
.
Want the latest news from Portlandia? Like them on Facebook and follow them on Twitter@ifcPortlandia and use the hashtag #portlandia.
Portlandia airs on IFC on Fridays at 10/9c