Watch a professional tipper in action on Portlandia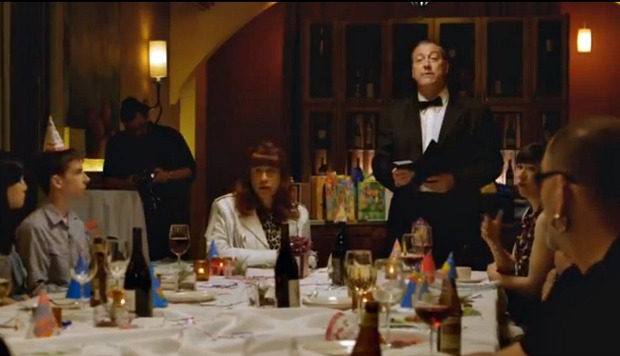 Posted by Melissa Locker on
You know how it is. You go out to dinner with your friends and everyone is laughing and having a good time while enjoying some organic artisanal local reinterpretation of ancient paleolithic Indonesian fare and drinking a handcrafted drink made by a caring and daring mixologist and then the check comes. Do you split the check evenly? Of course not. Your vegan friend pipes up first: They won't pay to support the petro-chemical-meat-industrial complex. Your teetotaler friend won't enable you by paying for the evils of alcohol. Your other friend won't even look at carbs and won't support those who do. Your other friend is allergic to everything and won't pay to have more peanuts or shrimp or wheat in the world. So how do you split the check and prevent a dinner disaster? We've all been there, but only Portlandia has a solution: Meet the professional tipper who showed up during Nina's birthday party and saved the day.
Watch the clip and tune in Friday at 10/9c for another episode as Portlandia's third season continues only on IFC:
video player loading
.
.
.
Want the latest news from Portlandia? Like them on Facebook and follow them on Twitter@ifcPortlandia and use the hashtag #portlandia.
Portlandia airs on IFC on Fridays at 10/9c