Portlandia puts a stop to gay weddings, tonight at 10/9c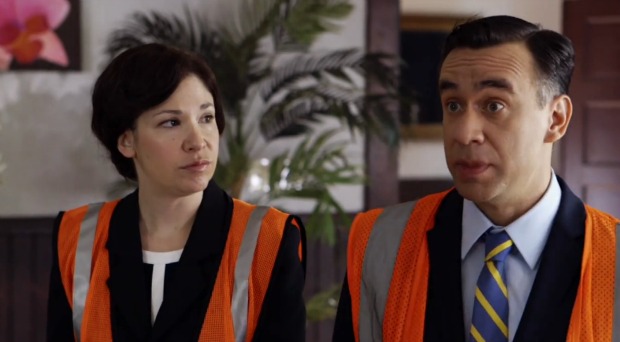 Posted by Melissa Locker on
Portlandia is the land of love and equal opportunity. However, like in every other municipality (except maybe Maine, but what happens there is between them and the moose) there are laws and those laws must be enforced. In this clip from Friday's brand new episode from Portlandia's third season, we see the strong arm of the law cracking down on violators. If gay weddings are going to be banned, they are going to be banned across the board. If same sex couples can't have gay weddings, neither can heterosexual couples. It's not politics or religion, it's the law and it will be equally enforced.
Watch as Fred Armisen and Carrie Brownstein step in to enforce the ban on gay weddings in Portlandia and tune in for a new episode of Portlandia on Friday at 10/9c:
video player loading
.
.
.
Want the latest news from Portlandia? Like them on Facebook and follow them on Twitter@ifcPortlandia and use the hashtag #portlandia.
Portlandia airs on IFC on Fridays at 10/9c