Portlandia is taking over San Francisco and the SF Sketchfest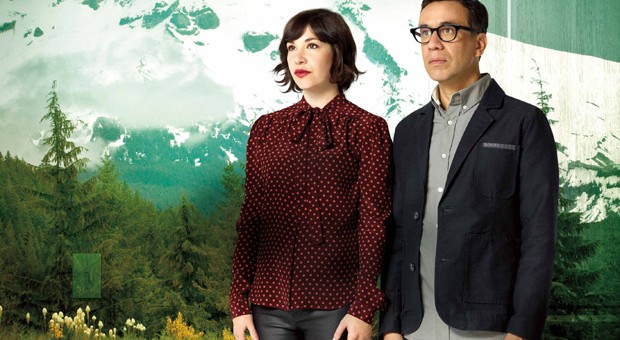 Posted by Melissa Locker on
It's not Valentine's Day yet, but we wouldn't be surprised if San Francisco sends a Whitman's Sampler and a mash note to Portlandia. The city loves Fred Armisen's and Carrie Brownstein's sketch comedy show. The great love affair continues when Fred and Carrie on Wednesday, January 30th at 8pm at the Herbst Theatre, when the SF Sketchfest stages a Tribute to Portlandia.
The shows stars and creators Fred Armisen, Carrie Brownstein and director Jonathan Krisel will all be the there to bring a little Portlandia to the Bay City. The tribute features a conversation with Fred, Carrie and Jonathan along with a selection of hilarious clips, and an audience Q & A.
If you live in the Bay Area or are going to SF Sketchfest to sit in the audience at the Chris Gethard Show or stage a sit in at Reggie Watts' Reggidency, be sure to snag tickets to SF Sketchfest's Tribute to Portlandia. More info is available here.
Last time Fred and Carrie brought Portlandia to the Bay City during a stop on Portlandia the Tour, they invited local music hero Thao Nguyen up on stage for a rousing rendition of Salt n Pepa's "Push It." Don't miss it if they repeat the performance at SF Sketchfest:
Want the latest news from Portlandia? Like them on Facebook and follow them on Twitter@ifcPortlandia and use the hashtag #portlandia.
Portlandia airs on IFC on Fridays at 10/9c