Portlandia gets a bed and breakfast inspector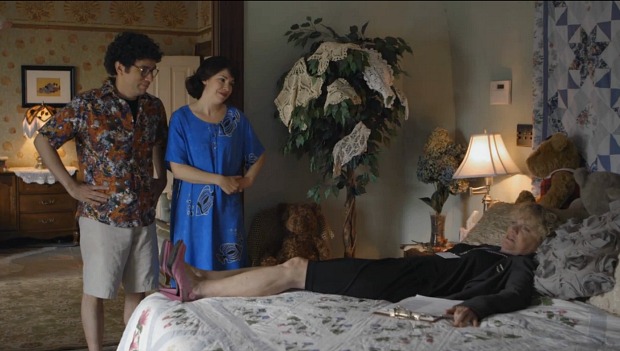 Posted by Melissa Locker on
Portlandia is a lovely place to live, but just because you can't move to Portlandia, doesn't mean you can't stop by for a visit. If you need some ideas as to what to see on your trip, be sure to check out our guidebook, Portlandia: A Guide For Visitors. With your guidebook firmly in hand you'll be well prepared to visit Portlandia and explore all that the city has to offer. We think you'll quickly realize that there is nothing not to love about our community. We are eco-conscious, we have great cuisine, easily navigated streets, polite citizens, a great sports team, fantastic shopping, a vibrant cultural scene and, of course, incredible arts. As you plan your trip, please know that we also have top-notch accommodations and incredibly high standards for our B & Bs, with some of the toughest bed and breakfast inspectors around making sure that every nook has potpourri and every bathroom has a whimsical bathmat.
Watch as a bed and breakfast inspector comes to Portlandia and be sure to tune in to a new episode of Portlandia on Friday at 10/9c:
video player loading
.
.
.
Want the latest news from Portlandia? Like them on Facebook and follow them on Twitter@ifcPortlandia and use the hashtag #portlandia.
Portlandia airs on IFC on Fridays at 10/9c