Martina Navratilova gives the feminist bookstore a bad Yelp review in this clip from Portlandia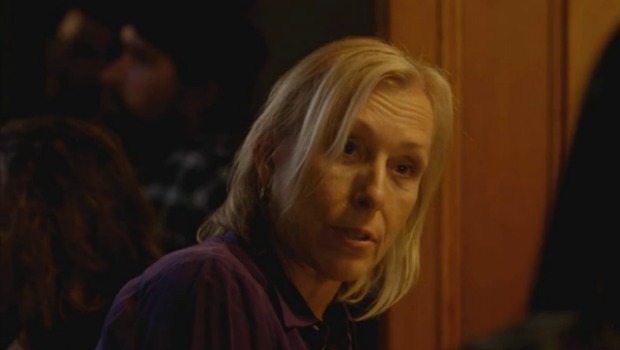 Posted by Melissa Locker on
Since the advent of the internet, the online business review has been the bane of small business owners across the country. The residents of Portlandia are not immune to the rants and raves of anonymous internet commenters, although the brave souls who dare to anonymously air their grievances about the service at a certain feminist bookstore may live to rue their decision. In true form, when Toni and Candace discover that some of their customers have been leaving less than stellar reviews on Yelp, they decide to take it out on everyone until they root out the dissenter. Tracking down an anonymous commenter is nothing for a determined Toni and Candace and when it turns out the unhappy customer in tennis star Martina Navratilova? Well, that just means they have to bring their A game when it comes to convincing her to change her review.
Watch Martina Navratilova give Candace a few pointers on her backhand and then tune in to a new episode of Portlandia as season three continues Friday at 10/9c:
video player loading
.
.
.
Want the latest news from Portlandia? Like them on Facebook and follow them on Twitter@ifcPortlandia and use the hashtag #portlandia.
Portlandia airs on IFC on Fridays at 10/9c