Here's an important Nerd PSA from Portlandia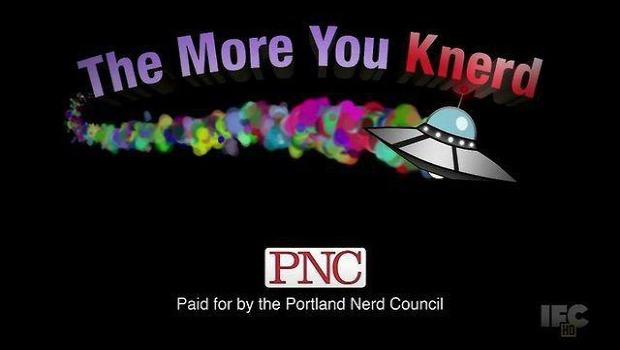 Posted by Melissa Locker on
During Friday's brand new episode of Portlandia, we interrupted your regularly scheduled viewing of your favorite sketch comedy show with an important message from the Portland Nerd Council. While we know that Portlandia is the land where all the hot girls wear glasses, merely wearing glasses does not make you a nerd. Neither does watching the X-Men movies on Netflix or knowing that the "Jonah Hex" movie sucked or admiring an Adrian Tomine New Yorker cover or looking forward to seeing Benedict Cumberbatch as a "Star Trek" villain. Real nerds know what red shirting is, they know who the best Dr. Who is, they go to midnight screenings of "The Avengers" in full costume, they get tans only by going eventing and they wear glasses because they need them to see in Skyrim and in the real world. In short: If you're not a nerd, don't call yourself one.
Watch this important public service announcement and be sure to tune in to a new episode of Portlandia on Friday at 10/9c:
video player loading
.
.
.
Want the latest news from Portlandia? Like them on Facebook and follow them on Twitter@ifcPortlandia and use the hashtag #portlandia.
Portlandia airs on IFC on Fridays at 10/9c