Watch a new clip from "Winter in Portlandia," airing Dec 14 at 10:30/9:30c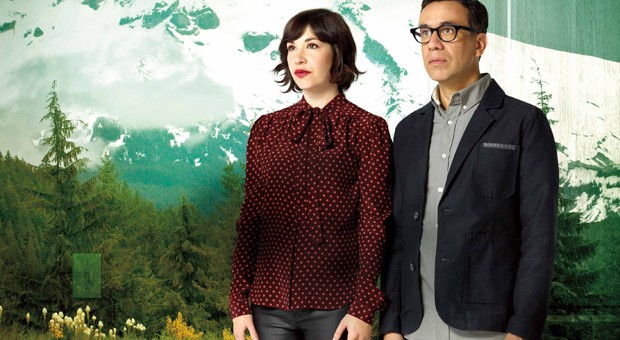 Posted by Melissa Locker on
When Portlandia draws its dreamily rendered portrait of Portland, Oregon, the show strives for accuracy and authenticity. Over the last two laugh-filled seasons, the show has covered many subjects near and dear to the hearts of Portlandians everywhere. Things like recycling, brunch etiquette, river safety, eco-consciousness and child rearing. And, of course, Portlandia believes in inclusiveness (except for DJs, of course), which is why in this new clip from the upcoming third season of everyone's favorite sketch comedy show, we find them broaching a slightly delicate subject, to which we can all relate. Specifically, vagina pillows. Would a portrait of Portlandia be complete without at least one reference to vagina pillows? Well apparently not, according to the show's stars and creators Fred Armisen and Carrie Brownstein who enlisted the help of Saturday Night Live's Bobby Moynihan to help bring attention to the important subject.
Watch this clip from Portlandia season three and be sure to tune in to Winter in Portlandia on Friday, Dec. 14 at 10:30/9:30C. The new season starts Friday, Jan. 4 at 10/9c:
video player loading
.
.
.
Want the latest news from Portlandia? Like them on Facebook and follow them on Twitter@ifcPortlandia and use the hashtag #portlandia.
Portlandia returns to IFC with Winter in Portlandia on Friday, December 14th at 10:30/9:30c