Roseanne Barr, Patton Oswalt, Rose Byrne and more come to Portlandia for season three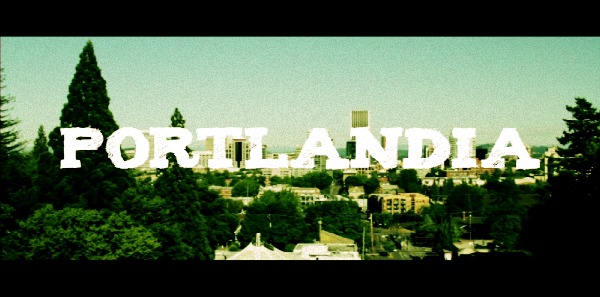 Posted by Melissa Locker on
Guess what? Everyone's favorite sketch comedy show Portlandia is almost back! Yep, in the words of Spyke: The hiatus is OVER, or it will be on Friday, January 4, 2013 at 10pm ET/PT, when we head back to Portlandia for the third season of the Emmy-nominated comedy series created by and starring Fred Armisen and Carrie Brownstein.
Joining the cast of beloved Portlandia characters for the third season of the hit sketch comedy show are some extra special guest stars. Helping make up the dreamy rendering of Portland, OR. this season are Roseanne Barr (Roseanne), Matt Berry (The IT Crowd), Rose Byrne (Damages, Bridesmaids), the band Dirty Projectors, Jim Gaffigan (Flight of the Conchords, Bored to Death), Bill Hader (Saturday Night Live), Juliette Lewis ("Conviction," "Natural Born Killers"), Matt Lucas (Little Britain), J Mascis (Dinosaur Jr.), Bobby Moynihan (Saturday Night Live), tennis champion Martina Navratilova, Patton Oswalt ("Young Adult") and George Wendt (Cheers).
They will be joined by Chloë Sevigny (American Horror Story, Big Love) who as previously announced will be moving in with Fred and Carrie as their new roommate, Alexandra. Some of Portlandia's most memorable friends, including Jeff Goldblum ("Jurassic Park," "Independence Day"), Kyle MacLachlan (Desperate Housewives, Twin Peaks) and Kumail Nanjiani (Franklin & Bash) will be returning for season three.
In addition to the premiere in January, fans will receive an early all-new pre-premiere episode Friday, December 14, 2012 at 10:30pm ET/PT, which will also be available on IFC.com, the Portlandia Facebook page and iTunes the next day. In this episode, Fred and Carrie reveal a Portlandia season fans have never seen before… wintertime.
Want the latest news from Portlandia? Like them on Facebook and follow them on Twitter@ifcPortlandia and use the hashtag #portlandia.
Portlandia returns to IFC with Winter in Portlandia on Friday, December 14th at 10:30/9:30c