Watch the first clip from Portlandia Season 3, returning Jan 4 at 10/9c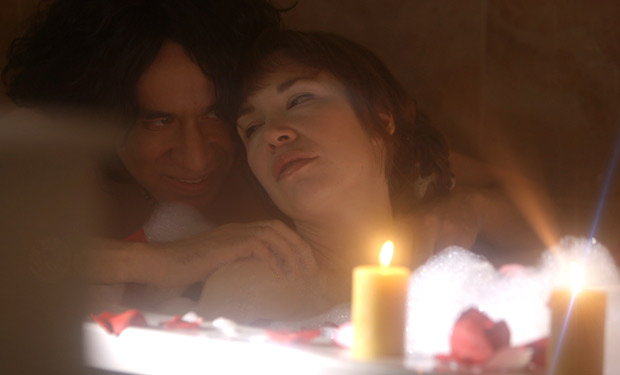 Posted by Melissa Locker on
Portlandia's second season was great. It started with a mixed drink that Andy Samberg made for Carrie Brownstein and it ended with Fred and Carrie waiting in line for brunch, waiting for Mayor Kyle Maclachlan to kayak his way over, and Tim Robbins was meting out judgment to line skippers, and Ed Begley Jr. trying to get people in his diner and Candace and Toni yelling at everyone.
Those were fun times, but after watching all the episodes Battlestar Galactica style, we've already worn out our DVD. Luckily, the third season of Portlandia is almost here! Are you ready for a brand new season of everyone's favorite sketch comedy show? Are you excited for all new adventures with Fred Armisen and Carrie Brownstein? Of course you are, and we are too. Portlandia is returning on January 4 with two all-new back-to-back episodes beginning at 10/9c, and we can't wait to see what some of our favorite characters are up to now and to meet a whole new group of residents from the fair city of Portlandia (including Fred and Carrie's new roommate Chloë Sevigny). And if that wasn't enough, an all-new "Winter in Portlandia" episode will also air Friday, December 14 at 10:30/9:30c.
With no further ado, here is the first clip from the third season of Portlandia:
video player loading
.
.
.
Want the latest news from Portlandia? Like us on Facebook and follow the show on Twitter at @IFCPortlandia and use the hashtag #portlandia.
Portlandia Season Three premieres January 4 at 10/9c.