Your daily dose of cute from Portlandia director Jonathan Krisel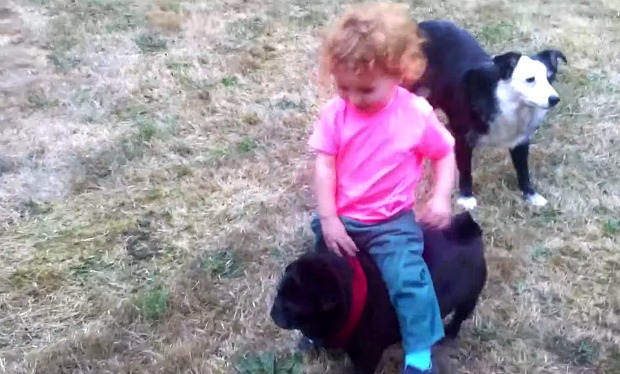 Posted by Melissa Locker on
Fun fact about the internet: There is no such thing as too many Maru videos, LOLcats or corgi memes. It's true. Here's another fun fact: Looking at adorable animal videos has been scientifically proven to be help work place productivity. Fact! You can't argue with science. So don't even bother trying to justify your slow loris or fennec fox or shih tzu-video watching behavior when your boss busts you watching cuddly baby goat videos in your cubicle. Instead just send the boss a link to The Atlantic along with a video link to a pink piglet in rain boots or, say, a video of a kid riding a pug into internet superstardom. You see when Portlandia director Jonathan Krisel sent us this incredibly adorable video of his cheek-pinchingly cute kid riding an equally adorable pug he was doing a public service. Consider it his part in boosting the nation's economy.
Watch repeatedly, you know, for the economy.
Want the latest news from Portlandia? Like them on Facebook and follow them on Twitter@ifcPortlandia and use the hashtag #portlandia.
Portlandia returns to IFC in January 2013