Portlandia is making a mix tape and you can help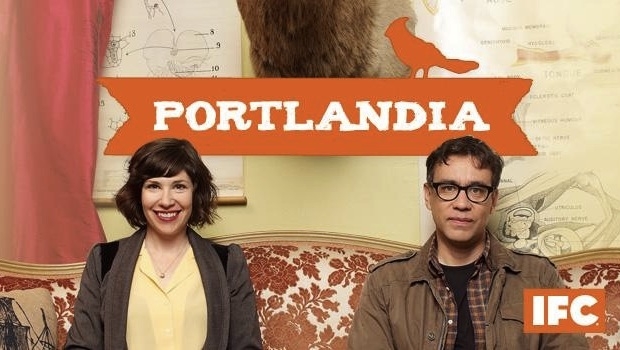 Posted by Melissa Locker on
Portlandia is making a mix tape and you get to pick the tracks.
As you know, the Portlandia Brunch Special is coming on July 20th at 11/10c. The season finale of everyone's favorite sketch comedy show, showed Fred Armisen and Carrie Brownstein and Kyle Maclachlan and Peter and Nance waiting in line for the city's most popular brunch spot and its world famous marion berry pancakes. The episode featured a memorable appearance by Tim Robbins and capped off a season filled with antic episodes, incredible guest stars like Andy Samberg, Eddie Vedder and Kristen Wiig, and hilarious appearances by the cast of characters perfected by Fred and Carrie.
The Brunch Special airs on July 20th at 11/10c. It is an epic director's cut of the episode and promises an extended look at the adventures of brunch seekers in Portlandia plus behind-the-scenes videos and the show's stars and creators Fred Armisen and Carrie Brownstein and director Jonathan Krisel talking us about the genesis of the scene and just what it is about brunch.
Before the Portlandia Brunch Special airs, we're showing back-to-back episodes of the show. But we need your help. Starting today, fans will have the chance to craft their own Portlandia marathon by voting on their all-time favorite episodes on Facebook. The eight episodes with the most votes will air on Friday, July 20 as part of the "Portlandia Mixtape Marathon" from 6-10 p.m. ET. If you tell us why a particular episode is your favorite, you may see your comment on air during the marathon.
video player loading
.
.
.
Want the latest news from Portlandia? Like them on Facebook and follow them on Twitter@ifcPortlandia and use the hashtag #portlandia.
The Portlandia Brunch Special airs on IFC on July 20th at 11/10c