Fred Armisen wants you to be serious for 30 seconds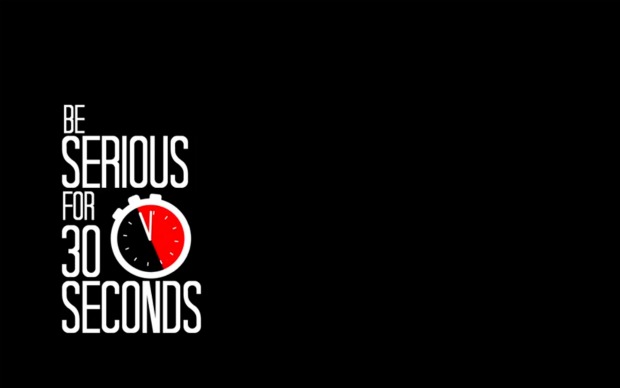 Posted by Melissa Locker on
Hey you there: Wipe that smile off that face. Okay, you don't have to stop smiling unless you want to contribute to Fred Armisen's new project. You see, Fred thinks there's enough comedy in the world, and he wants everyone to get serious. At least for 30 seconds. If you want to play (with a straight face) simply make a video and submit it, but before you start you need to know that there are rules:
Rule #1: It has to be serious
Rule #2: Thirty seconds or less
Rule #3: Two people max
Rule #4: There must be a five second dramatic pause
Rule #5: Cutaway to an inanimate object
Why this project? Why these rules? Watch this explanatory video with a helpful example from Fred and Carrie and all will be explained:
Want the latest news from Portlandia? Like us on Facebook and follow us on @IFCportlandia and use the hashtag #Portlandia.
Portlandia returns to IFC this summer with a special episode; Season 3 of Portlandia premieres on IFC in January 2013