Exclusive Clip: Watch Carrie Brownstein in "Some Days are Better than Others"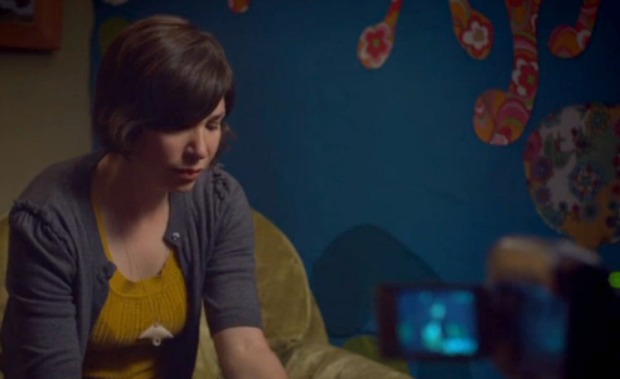 Posted by Melissa Locker on
What do you get when you combine Portlandia's Carrie Brownstein with The Shins' James Mercer? Well, you get "The Deuce." But you also get this: "Some Days Are Better Than Others," a movie starring both of them. The film is the debut feature from director Matt McCormick, who also wrote the film. It is a poetic, atmospheric and character-driven story starring Carrie and James. Through interconnected stories, the movie tackles the difficult, yet perennial question of why the good times slip by so fast while the difficult times seem so sticky. The understated film tackles the big issues of modern society, including finding human connection, facing abandonment, and knowing when to hold on, and when to let go. This movie is a stark and beautiful portrait of human existence, plus, there's some singing by the two indie rock legends. You can purchase the movie on Blu-ray, DVD & Digital here and it is available On Demand beginning in June.
Watch an exclusive clip from "Some Days are Better than Others" right here, right now:
video player loading
.
.
.
Want the latest news from Portlandia? Like us on Facebook and follow us on @IFCportlandia and use the hashtag #Portlandia.
"Portlandia" returns to IFC this summer with a special episode. The new season starts January 2013.