"Portlandia" Behind-the-Scenes: Canoe Dancing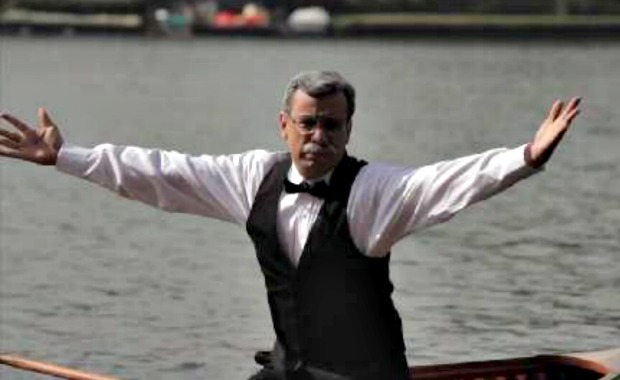 Posted by Melissa Locker on
During Friday's episode of "Portlandia," a certain sketch probably caught your eye. You know the one. The one where Fred Armisen interpretative dances in a canoe on a lake while Erasure's "Oh L'amour" echoes over the water. You undoubtedly blinked a few times when that came on the screen. Maybe you rewound your DVR (or VHS tape, no judgment! well, maybe a little judgment) and watched again wondering, "What was that?" Even amid all the other hilariously oddball sketches that fans of IFC's hit comedy have come to expect from the minds of Fred and Carrie Brownstein and director Jonathan Krisel, this one really stood out. In this behind-the-scenes video, Fred, Carrie and Jon explain the origin of the sketch and how they chose the song to accompany it:
video player loading
.
.
.
And if you want to see the original YouTube video that inspired the sketch, here you go:
Want the latest news from Portlandia? Like us on Facebook and follow us on @IFCportlandia and use the hashtag #Portlandia.
"Portlandia" airs on IFC on Fridays at 10/9c