Nina and Lance get a new sex toy in "Portlandia"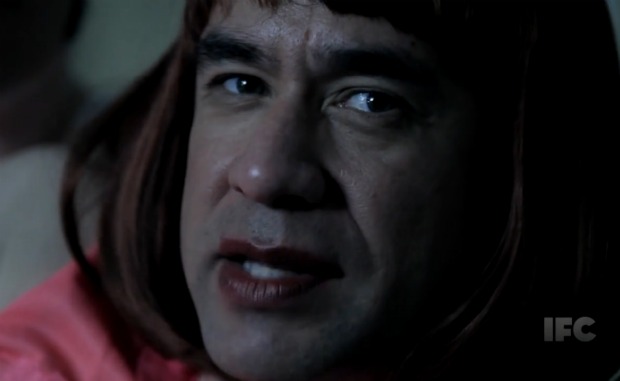 Posted by Melissa Locker on
On last Friday's season finale of "Portlandia" some of our favorite residents returned for repeat performances to give us something to remember them now that season two is over. No one is better at creating fond memories than Nina and Lance (a.k.a. Fred Armisen in lipstick and Carrie Brownstein with a mustache). Nina and Lance, perhaps best known for their safe word "Cacao!," love all sorts of things, including sharing memories on Facebook, but the thing they love most of all is each other. Which is why Lance wanted to surprise Nina with a sexy little present, but since this is "Portlandia," Nina can't help but say "Cacao!" to all that excess packaging. Here's a clip from season one:
video player loading
.
.
.
Want the latest news from Portlandia? Like us on Facebook and follow us on @IFCportlandia and use the hashtag #Portlandia.