Learn About Oregon History with "Portlandia"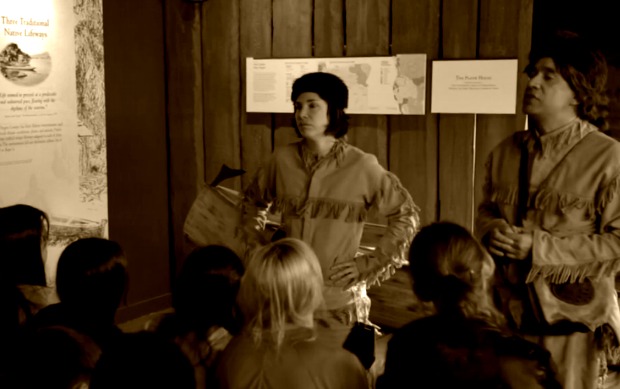 Posted by Melissa Locker on
When Travis "Leather Britches" Lewis and Britney "Jerky Breath" Clark stepped off the plane in Seaside, Oregon in 1947, they knew they had discovered something amazing: The Great Pacific Lake, which they would soon mine for Unobtainium for their patron James Cameron. Wait, that doesn't sound right. Keeping all your Oregon history facts straight is really hard. Luckily in last night's episode of "Portlandia" Fred Armisen and Carrie Brownstein did us all a favor by engaging in America's second favorite past time, historical reenactment. (America's first favorite past time is mocking "American Idol.") In this sketch, Lewis & Clark teach a group of excited high school students about some of the highlights of Oregon history with a little help from Sacajawea:
video player loading
.
.
.
Want the latest news from Portlandia? Like us on Facebook and follow us on @IFCportlandia and use the hashtag #Portlandia.
"Portlandia" airs on IFC on Fridays at 10/9c