This Week on "Portlandia": Penny Marshall and LaMarcus Aldridge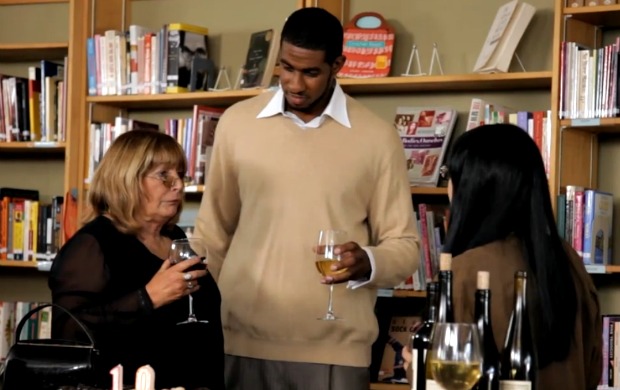 Posted by Melissa Locker on
What do an NBA basketball player and the star of "Laverne & Shirley" have in common? We're guessing not much besides the fact that they are both going to be on this week's episode of "Portlandia." LaMarcus Aldridge the power forward of the Portland Trailblazers and Penny Marshall a.k.a. Laverne are stopping by Portland's premiere feminist bookstore "Women & Women First" to help Toni (Carrie Brownstein) and Candace (Fred Armisen) commemorate the shop's 10th anniversary. But as you can see in the clips below, there may be some animosity between Penny and Candace. Tune in to IFC on Friday at 10/9c to find out the root of the trouble:
video player loading
.
.
.
Want the latest news from Portlandia? Like us on Facebook and follow us on @IFCportlandia and use the hashtag #Portlandia.
"Portlandia" airs on IFC on Fridays at 10/9c