This week on "Portlandia": Kyle Maclachlan Says No Olympics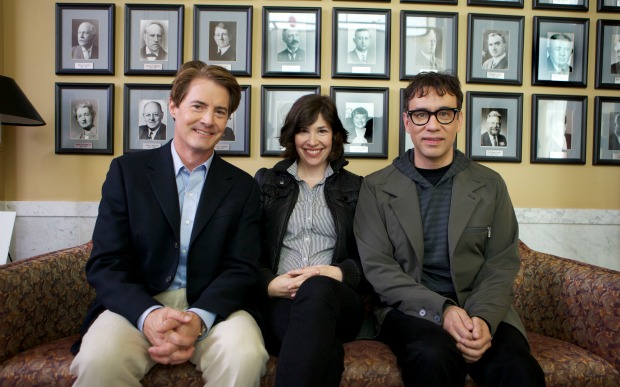 Posted by Melissa Locker on
On this week's episode of "Portlandia," Kyle Maclachlan reprises his role as the city's beloved mayor. While we all knew that the Mayor of Portland was openly reggae, this week he shares the song in his heart and there's nary a steel drum in sight. The name of the song in the Mayor's soul? "My Portland." Yes, it's a love song to the city he adores, the city he calls home, the city he considers his "darling girl" and "his beauty." He knows Portland best of all, especially when he sees her bridges glinting in the sunlight. Watch the song below and then tune in on Friday at 10/9 c for the full episode when you learn the context that inspired this troubadour to let it all out:
video player loading
.
.
.
Want the latest news from Portlandia? Like us on Facebook and follow us on @IFCportlandia and use the hashtag #Portlandia.
"Portlandia" airs on IFC on Fridays at 10/9c