Portland's Most Ill-Advised Valentine's Date Spots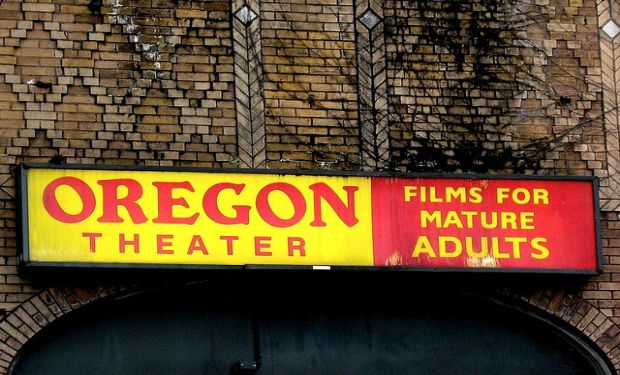 Posted by mpsinger on
(Photo by Todd Mecklem)
Hey guys: So, I realize it is pretty late to change any Valentine's Day plans, but it's not too late. Especially if you're planning on taking your date to any of the places I've listed below. It's not that there's anything wrong with these establishments 364 days out of the year. But for V-Day? C'mon. No matter what you think of the holiday—yes, yes, we all know it's a crass capitalist invention attempting to monetize human emotion for the benefit of card companies, chocolate manufacturers and soft jazz record labels—it's still something you have to put effort into, lest you wind up spending the night on a cot in the basement. I'm here to get you out of trouble. Even if you're just about to leave to pick up your girlfriend/wife/mistress/et. al., please scan this list. There's still time to reconsider!
Poseidon Seafood Bar & Grill
503 W Burnside St., (503) 525-4900
In fairness, I've never actually eaten at Poseidon. I'm sure the food is fine. I have—and I'm ashamed to admit this—been in the building before, however. About two years ago. Back then, it used to be called Cabaret. It was a strip club. Not just any strip club, but quite possibly the skeeziest, sleaziest, nastiest strip club in Portland. I saw a woman undulate with several Band-Aids lining her abdomen. Every dancer looked unhealthily skinny. This wasn't the day shift, either; it was midnight on a Saturday. Also, one time when I was just walking past, a gentlemen came out of the club, followed me up the street and tried to sell me crack. And last year—on Valentine's Day, coincidentally—the city declared the place a threat to public safety, leading to its closure and replacement by this family seafood joint.
Anyway, enjoy your crab!
Alternative: Acropolis Steakhouse (8325 SE McLoughlin Blvd., 503-231-9611). Yes, it's a strip club. Yes, from the outside, it looks like an abandoned sawmill. Yes, the steaks are alarmingly cheap. But at least your date knows what she's getting into. After all, isn't visiting an ancient Indian burial ground less frightening than unwittingly living on top of one? Plus, the owner also owns a cattle farm, so the steaks are actually pretty good.
Yamhill Pub
223 SW Yamhill St., (503) 295-6613
If the Buzzcocks taught us anything, it's that punks are hopeless romantics, too. But even the punkest of punk chicks would recoil in horror if their dog-collared beau took them to the Yamhill Pub. It's as if someone built a bar inside CBGB's famously grotesque bathroom. Any other day of the year, that might sound inviting for drinkers who prefer their bars ultra-scuzzy. On Valentine's Day, it'll only remind your date that the holiday's initials are "VD."
Alternative: The Know (2026 NE Alberta St., 503-473-8729). Same 'tude, less urine smell.
Enchanted Forest
8462 Enchanted Way SE in Turner, OR, (503) 363-3060

Oh, you probably thought sneaking into an off-season amusement park would be a brilliantly unique, thrillingly dangerous way to impress your significant other, huh? Well, wait until your loved one finds herself in Storybook Lane, surrounded by a creepy laughing egg and a giant witch's face, and has a panic attack, causing you to spend the drive all the way back from Salem reassuring her that they're only inanimate objects and not physical manifestations of her deepest, darkest fears. You'll end up in each other's arms, all right. Unfortunately, the crying will negate the romance.
Alternative: Oaks Amusement Park (7805 SE Oaks Park Way, 503-233-5777). It's got rides, rollerskating, and a huge organ suspended from the ceiling that plays itself. Which is kind of unsettling, but not nearly as much as this.
Oregon Theater
3530 SE Division St. , (503) 232-7469

Who the hell are you, Travis Bickle? Sure, the theater is something of a neighborhood landmark, having played foreign and art-house films as far back as the 1920s. But those days are long gone. Now, it's all porn, all the time. Of course, considering the dwindling number of adult theaters across the country, you could make an argument that it's a piece of Portland history, and that visiting wouldn't be much different than going to a museum…on second thought, play it safe and stay away.
Alternative: Laurelhurst Theater (2735 E Burnside St., 503-232-5511). Good beer, great pizza, and they've got some excellent second-run date flicks playing right now. I've heard "Shame" is pretty sexy…