Kid From Portland Calls Out LeBron James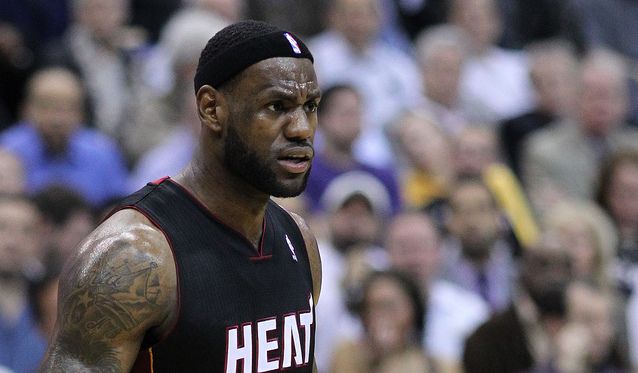 Posted by mpsinger on
OK, I don't know if non-hardcore basketball fans will find this video as hilarious as I do, so maybe it requires some context: For years, the highlight of NBA All-Star Weekend was the annual Dunk Contest. It produced such memorable moments as Michael Jordan vs. Dominique Wilkins in 1988, 5-foot-7-inch Spud Webb dominating the field in '86, and Vince Carter blowing everyone's mind in 2000. Ever since Vinsanity's world-beating run, however, the Dunk Contest has fallen into disrepair (despite Kenny Smith's almost yearly proclamations of its return to glory). Even before it happens this coming weekend, the 2012 Dunk Contest is shaping up to be the worst yet: It's only one round, it's determined exclusively by fan voting, and the participants include a guy named Chase Budinger.
In many fans' minds, all it would take to revive the Dunk Contest would be the participation of the league's biggest stars. Like, say, LeBron James. Every year, he coyly feigns interest in throwing his name into the ring, and every year, he ends up sitting on the sidelines.
Well, Solomon is mad as hell, and he's not gonna take it anymore! In the following video, the kid — who I reckon is about 10 or so, and who happens to be from Portland, home of the Trail Blazers' 2012 All-Star (and this week's "Portlandia" guest star) LaMarcus Aldridge — makes a convincing plea for King James to finally stop all the will-he, won't-he jibber-jabber and finally enter the contest. Solomon doesn't want to see "no rookies from Minnesota dunkin' it," he wants to see LeBron "smash the ball from half-court." After all, this is supposed to be the NBA: Where Amazing Happens, not the NBA: "Where Rookies Go Because the All-Stars Are Just at the Hotel, Clubbin' and Drinkin' and Stuff."
Somebody get this little dude his own segment on SportsCenter!


(Photo by Keith Allison)