Keep Paris Portland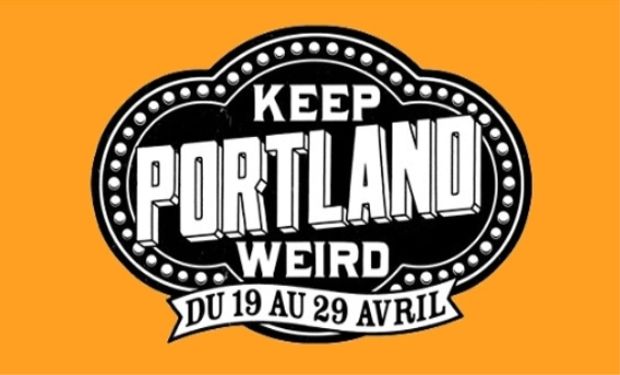 Posted by mpsinger on
How many times have you heard Portland referred to as "the Paris of the Northwest"? Oh, never? Well, perhaps it makes sense, then, that the French appear to be nearly as fascinated with Portland as the New York media is. But even Brooklyn hasn't had a Portland-themed cultural festival (yet, anyway).
In April, the Paris-based La Gaite Lyrique music and art center is hosting a "Keep Portland Weird," a celebration of all things Stumptownian. Of course, that means plenty of weird art –via a presentation from avant-garde audio-visualists Experimental 1/2 Hour — and a stellar lineup of music, including Stephen Malkmus & the Jicks, YACHT, the Thermals, Lifesavas, Glass Candy, Grouper and Lightning Bolt (who, to my knowledge, have no Portland connection, but are awesome anyway), among several others. There will also be a lecture from novelist Jon Raymond, whose short story inspired the 2006 film "Old Joy" and who co-wrote the screenplay for 2008's "Wendy and Lucy," both shot in and around Portland.
To promote the event, La Gaite Lyrique put together the following five-minute video, featuring commentary from such Rose City luminaries as Quasi's Sam Coomes, Slimkid3 of the Pharcyde, the Gossip's Nathan Howdeshell, and my dearly departed (…to Brooklyn), Elliott Smith-loving friend, Dan. (Hey, he's a luminary to me!)
Portland : Une vidéo et deux, trois mots. from La Gaîté Lyrique on Vimeo.
Hat-tip to Willamette Week for the heads-up, and also for dumping some of the text from the festival's Web site into Google Translator. Personally, I think Portland should really consider rebranding itself as "The City with the Sap of Ecology in the Veins of Its Inhabitants." Makes us sound like a city populated by environmental superheros a la Captain Planet.
PORTLAND, OREGON, United States. Musical city.

For ten years, the city name has been circulating among music lovers, like Kathmandu at the time of Hippies. Portland would be the holy grail of music "indie", the city of treasures hiding "underground" and genies coming out of the masterpieces in secret, the musicians would find inspiration abundant and uninhibited ….

Portland, "green" city
The sap of ecology in the veins of its inhabitants for over a century. By 1912, the city put on a green urbanism and controlled. In the 1970s, Governor Tom McCall fixed geographical limits beyond which the city may not extend more: the town has to renovate the abandoned neighborhoods to best utilize the space available to it.

Portland, city nonconformist
What distinguishes the metropolis of Oregon is its people, their progressive thinking and creative. Portland is a town full of hippies the next century. A city for those who want to reinvent the world in green, a city of artists. Far from the stereotypes, imagine a little sister from Seattle with a mad passion for organic food, local, and community activity …