Chat live this Friday with Portlandia director Jonathan Krisel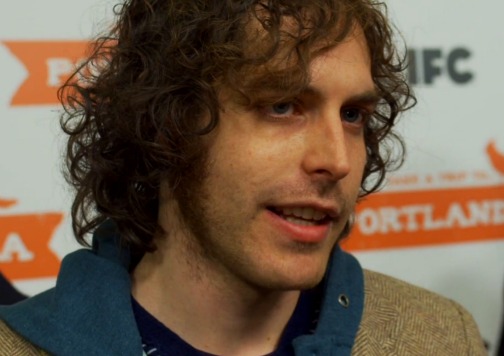 Posted by Melissa Locker on
Hey Portlandia fans, do you want to talk? Specifically, do you want to talk to Portlandia's director extraordinaire Jonathan Krisel? Of course you do. So fire up "Portlandia" on Friday at 10/9 c and then head over to IFC Sync where Jon will be live chatting with you and all the other fans like you (but slightly less attractive.)
As you know, Jonathan co-developed, co-exec produced, co-wrote, and directed the pilot of "Portlandia" and then, when the show got picked up he directed the whole series. And, much like Alfred Hitchcock, the eagle-eyed viewer can spot the director making cameos in many episodes.
Before he worked at "Portlandia", Jonathan was director and co-exec producer of the "Tim and Eric Awesome Show, Great Job!" He also edited, animated and worked on the writing staff. He also makes awesome shorts for funnyordie.com, such as "Rich Dicks" and "Ed Hardy Boyz" with comedian Nick Kroll (posted below in all its awesome entirety). "Rich Dicks" went on to be developed as a comedy Central pilot. Jonathan also co-directed, co-exec produced and edited on the AdultSwim spin off "Check it Out with Steve Brule" starring John C. Reilly. Jonathan then joined the staff of "Saturday Night Live" where he directed many digital shorts such as "The Curse" starring Jon Hamm, and "Zach Drops By The Set" starring Zach Galifianakis and, of course, met Fred Armisen.
Got questions for the director? Tune in to "Portlandia" and then come to IFC Sync on Friday at 10/9c and ask him yourself. Then come back on 3/1 when Portlandia's Mayor, Kyle MacLachlan, will be joining IFC Sync and chatting live with fans.
Want the latest news from Portlandia? Like us on Facebook and follow us on @IFCportlandia and use the hashtag #Portlandia.
"Portlandia" airs on IFC on Fridays at 10/9c