Barack Obama ❤ Portland Music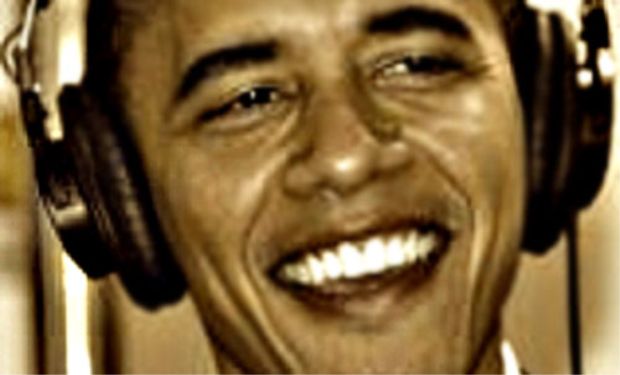 Posted by mpsinger on
Earlier today, Barack Obama's reelection team unveiled the campaign's official playlist — that is, the songs that will be used to (literally) drum up support for the president at rallies and other big events. It's a predictable mix of new and old, rock and soul, country and pop, with a questionable abundance of Darius Rucker, which leads me to believe Obama is gunning for the every-important Blowfish vote.
One name sticks out, though: Ages and Ages. Nestled amongst the likes of Bruce Springsteen, Aretha Franklin, Wilco and the mighty REO Speedwagon, the Portland pop ensemble seems like an odd choice. If you take a listen to the song "No Nostalgia," though, its inclusion makes perfect sense: It's got a big, inspirational crescendo, and with lyrics like "No nostalgia, no point of reference/Nothing wrong, and no looking back," it's the perfect track for the "together, let's move into the future" message that Obama is surely trying to impart this electoral go-round.
Who knows how the people who choose these things found out about the band, but congrats all the same! Maybe Cat Nap will play the inauguration…
Here's the full list, available for streaming on Spotify.
"Different People" – No Doubt
"Got to Get You Into My Life" – Earth, Wind & Fire
"Green Onions" – Booker T & The MG's
"I Got You" – Wilco
"Keep on Pushing" – The Impressions
"Keep Reachin' Up" – Nicole Willis & the Soul Investigators
"Love You I Do?" – Jennifer Hudson
"No Nostalgia" – AgesAndAges
"Raise Up" – Ledisi
"Stand Up" – Sugarland
"This" – Darius Rucker
"We Used To Wait" – Arcade Fire
"You've Got the Love" – Florence and the Machine
"Your Smiling Face" – James Taylor
"Roll with the Changes" – REO Speedwagon
"Everyday America" – Sugarland
"Learn to Live" – Darius Rucker
"Let's Stay Together" – Al Green
"Mr. Blue Sky" – Electric Light Orchestra
"My Town" – Montgomery Gentry
"The Best Thing about Me Is You" – Ricky Martin, featuring Joss Stone
"You are the Best Thing" – Ray Lamontagne
"Keep Marchin'" – Raphael Saadiq
"Tonight's The Kind of Night" – Noah and the Whale
"We Take Care of Our Own" – Bruce Springsteen
"Keep Me In Mind" – Zac Brown Band
"The Weight" – Aretha Franklin
"Even Better Than The Real Thing" – U2
"Home" – Dierks Bentley.