Stuffing Your Face in PDX — The Healthy Way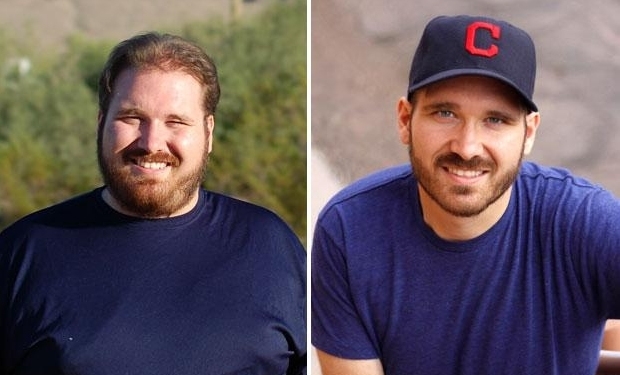 Posted by mpsinger on
Martin Cizmar moved to Portland last year as a skinny man. I bring up his weight because 1) he struggled with it for years, 2) he wrote an entire book about losing it, and 3) as a new-ish resident of one of the country's rising culinary meccas, he'd like to keep it off.
In the following guest blog, Cizmar — who's day job is A&C editor at venerable Portland publication Willamette Week, a paper I also contribute to — offers dine-out tips for PDX tourists and freshly minted citizens alike who want to eat well in the city while also eating well.
---
Portland wants to make you fat. It's not, like, a malicious thing. It just sorta happens when a city's culinary mascots are a bacon-topped doughnut and a plate of chicken wings covered in fish sauce. So much Stumptown food seems to be creamy and bacon-topped: Perfect for bike messengers, but not the rest of us. Yet there are plenty of awesome and very Portlandian food options that won't make you fat.
I wrote a whole 200-something page hipster weight loss guide about how to stay awesome on a diet—Chubster, which is available now at Powell's or wherever else people buy books—but here's a little cheat sheet.
Banh Mi from Best Baguette
8308 SE Powell Boulevard
thebestbaguette.com, (503) 788-3098
Banh Mi are Vietnamese sandwiches. Like Subway, they feature a little bit of meat and a pile of vegetables on an light, springy bun. Squirt on some Sriracha and you're set. As the New York Times notes, they're big up and down the West Coast. Portland's Best Baguette is an outlier, though, since the joint has a drive-thru. Yeah, I know, who drives in Portland, right? It's still cool to see, and they'll (probably) serve you on a bike.
Order: Grilled Pork, hold the galic mayo, $3.25. Best Baguette doesn't publish nutrition information but a similar offering from California's Lee's Sandwiches is only 300 calories.
Coffee from Stumptown Coffee Roasters
128 SW 3rd Ave
stumptowncoffee.com, (503) 295-6144
Portland's two favorite beverages are coffee and beer. Any visitor should definitely check out at least one craft brewery (the Rogue and Deschutes tasting rooms do not count) but if you're doing the tour thing, plan to get caffeinated instead of tipsy. While a pint of most craft brews has 150 calories or more, coffee is, like, five calories per cup. Portland has some of the best coffee roasters in the world, including Stumptown, Coava, Kobos and Ristretto. Stumptown—the original location out on D Street or the downtown location by Voodoo Doughnut—offer great experiences. The location on Belmont does free tastings…erm, "cuppings," every day, which is an joyfully geeky experience.
Order: Any of the single-origin beans, made with the Chemex pour-over system. Price varies.
Apples from Sheridan Fruit Market
409 SE Martin Luther King Junior Boulevard
sheridanfruit.com, (503) 236-2113
If it's summer and Portland's farmers markets are in full swing, you should plan to stop by with a tote bag and a wad of cash. If it's winter, it's rainy and cold, so that's not really an option. Great produce is still available at Food Front, New Seasons and Sheridan Fruit Market. The latter has been around since 1916 and has a small-but-excellent, local-oriented selection. This is a big berry town (marionberries!) but this time of year it's a lot easier to find Pacific Northwest apples.
Order: A pound of Fortune apples, approximately $2. A large apple has only about 110 calories.
Meringue from Petite Provence
1824 NE Alberta
provence-portland.com, (503) 284-6564
Bakeries are a challenge for dieters. Portland has a lot of very excellent offerings (Ken's Artisan, Little T American, St. Jack, Pix) but most tend to make large and dense pastries topped with sugary concoctions. Petite Provence is a little too elegant to be a hipster hangout, but with locations on Alberta and D Street and very light meringue cookies in the case, you should visit. Meringues are made with egg whites and a little sugar which, when baked, give a cookie-like crunch without the calories of a dense dough. PP does fun ones in the shapes of dogs and chickens, and they're both cheap and low in calories.
Order: Meringue cookie, $2. Depending on the size, it probably has between 100 and 200 calories.
Omelet at Stepping Stone Cafe
2390 NW Quimby St
steppingstonecafe.com, (503) 222-1132

Portland is a huge brunch town—possibly because it's also a sleeping-in-until-noon town—which offers both the chance to skip a meal and the chance to stuff yourself full of pork and baked goods. Omelets are the way to go: protein-packed and low in calories, especially if you get egg whites and veggies inside. Stepping Stone is a cute little diner in Northwest Portland that'll do egg whites for a small upcharge and replace your hash browns with cottage cheese or tomato slices for free.
Order: The Grazing Goat (spinach, artichoke, portabella mushrooms and feta cheese) with egg whites, wheat toast and cottage cheese on the side, $11. This will be about 750 calories.