Sing-A-Long with Portlandia's Allergy Pride Parade Song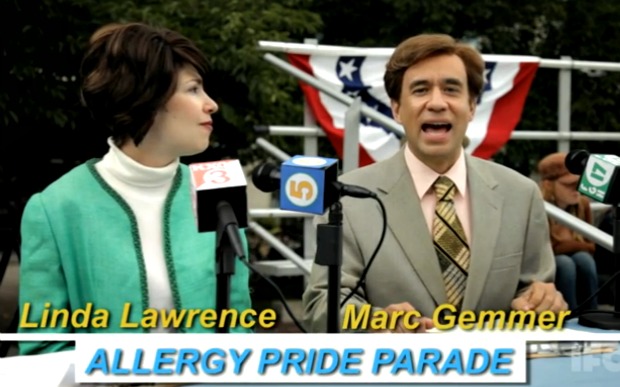 Posted by Melissa Locker on
Portlandia's Allergy Pride Parade is many things: Sensitive, hypoallergenic, inclusive, and, of course, good old fashioned wholesome peanut- dairy- wheat- soy- and dust mite- free family fun. It is also has a really really catchy theme song. To help you live the Portlandia dream even when sketch comedy series isn't on TV, we have put the song here for your listening pleasure. Even better, you can download the track and march in your own allergy parade. Or, you know, start practicing for your dream of being in a band with Fred Armisen and Carrie Brownstein.
Download the Allergy Pride Song here and listen here:
video player loading
.
.
.
Want the latest news from Fred and Carrie? Like us on Facebook and follow us on @IFCportlandia and use the hashtag #Portlandia.
"Portlandia" airs on IFC on Fridays at 10/9c