New Red Fang Video: "Hank is Dead"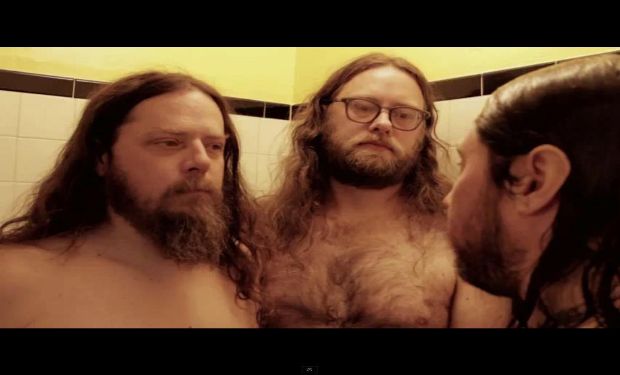 Posted by mpsinger on
Earlier today on IFC.com, we premiered the new video from rising Portland dream-pop act Radiation City, which featured the band dragging a beautiful-looking old piano into a field and artfully bashing the ever-loving heck out of it with a sledgehammer.
Well, now it's time for something completely different.
In this latest clip from Portland's bearded monsters of rock Red Fang, the band drives through the streets of its hometown blaring "Hank is Dead," a track off last year's monstrously heavy release Murder the Mountains, from a jury-rigged car speaker system. The video features cameos from such PDX landmarks as the Paul Bunyan statue, Bunk Sandwiches and Ian Karmel's belly, and culminates in an epic air guitar battle at Dante's. Oh yeah, the band also appears in a shower scene at the beginning. Hawt.
While you're at it, you might as well check out Red Fang's other videos (for "Wires" and "Prehistoric Dog") and see why we're all waiting for the band to get its own full-length, "Tenacious D"-style movie.