Portlandia the Tour Stops by San Francisco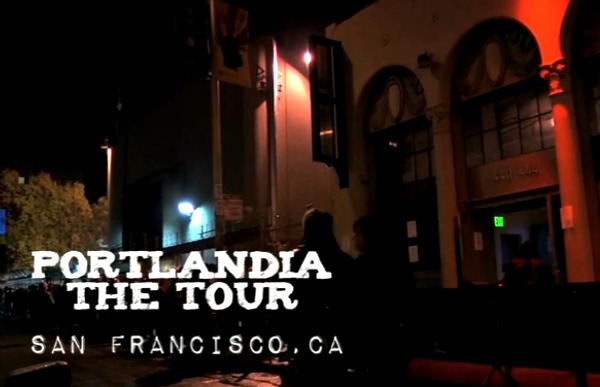 Posted by Melissa Locker on
When Portlandia the Tour went to San Francisco, stars Fred Armisen and Carrie Brownstein didn't go it alone. In order to make the packed house of Bay Area denizens feel right at home they brought along some hometown heroes. Guests included Fred's "Saturday Night Live" friend Dana Carvey, author Daniel Handler a.k.a. Lemony Snicket, and Carrie's Kill Rock Stars' labelmates Thao with the Get Down Stay Down. However one of the highlights of the tour was meeting a few Portlandia superfans who hit the entire first leg of the tour from Seattle to San Francisco. Watch the clip below before tuning in to the premiere of the second season of "Portlandia" tomorrow night at 10/9c:
video player loading
.
.
.
Want the latest news from the lovely land of Portlandia? Like us on Facebook and follow us on @IFCportlandia and use the hashtag #Portlandia.
The second season of "Portlandia" kicks off tomorrow night at 10/9c