Portlandia walks the carpet for star-studded season premiere party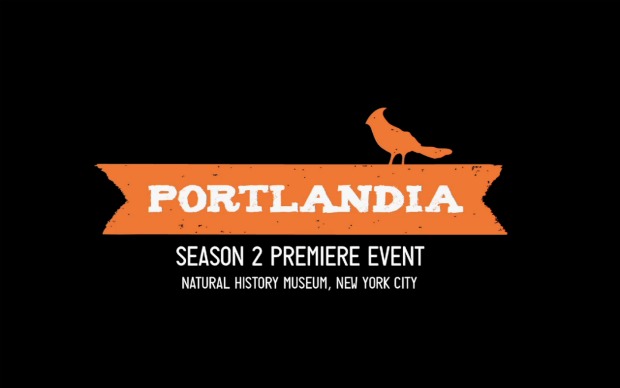 Posted by Melissa Locker on
As you were probably aware, we were really excited about the return of our hit comedy "Portlandia." But as we got ready for the premiere of the second season of Fred Armisen's and Carrie Brownstein's sketch show, we realized something: Everyone else was excited too. So we did the only logical thing and threw a really big party to celebrate the return.
Last Thursday we took over the American Museum of Natural History after hours (insert your own "Night at the Museum" joke here!) For the occasion we recreated some of our favorite Portlandia venues including Women and Women First, which with apologies to Toni and Candace, we turned into a bar, and we pickled everything in sight. But the best part of the evening was seeing so many of the show's guest stars (Andy Samberg! St. Vincent! Jason Sudeikis! Kristen Wiig!) and creators (Fred! Carrie! Jonathan Krisel! Lorne Michaels!) and fans celebrating one of our favorite shows on television. It was an incredible sight, if we do say so ourselves …and we do.
video player loading
.
.
.
Want the latest news from the land of Portlandia? Like us on Facebook and follow us on @IFCportlandia and use the hashtag #Portlandia.
"Portlandia" airs on IFC on Fridays at 10/9c