Jack McBrayer Forgot His Bag in "Portlandia"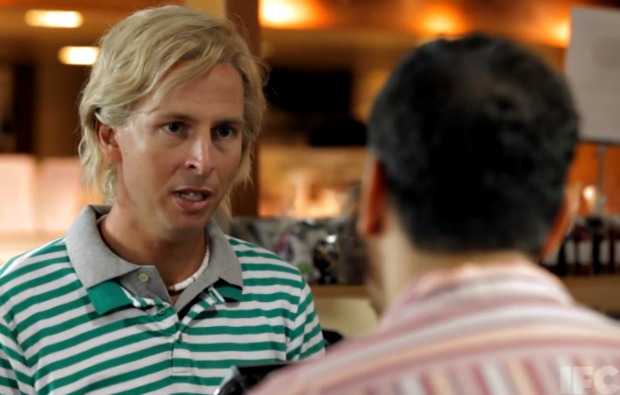 Posted by Melissa Locker on
Portlandia is a wild and wonderful place with just a few little rules so that everyone can get along in peace and harmony with their friends and neighbors and, of course, Mother Earth. Rule No. 1: BYOB. While bringing your own beer is always good etiquette wherever you live, in Portlandia, BYOB means Bring Your Own Bag. Unfortunately, when "30 Rock" star Jack McBrayer stopped by "Portlandia" he didn't read the visitor's guide and forgot to bring his environmentally-friendly bag when he hit the local grocery store. Luckily, Fred Armisen and Carrie Brownstein are there to show him the ropes. Sort of. Watch below and then head to Facebook to tell us whether you've ever forgotten to BYOB:
video player loading
.
.
.
Want the latest news from the lovely land of Portlandia? Like us on Facebook and follow us on @IFCportlandia and use the hashtag #Portlandia.
"Portlandia" airs on IFC on Fridays at 10/9c