Go Around the World in 80 Plates with "Portlandia"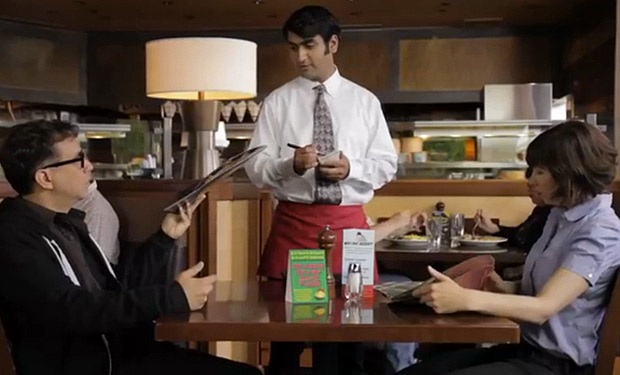 Posted by Melissa Locker on
Welcome back to the wonderful world of "Portlandia!" In the show's second season we have ten all new episodes featuring Fred Armisen, Carrie Brownstein, incredible guest stars (Eddie Vedder! Kristen Wiig! Tim Robbins!), and a whole cast of characters old and new. During last Friday's season premiere of "Portlandia," Fred and Carrie went on a road trip to California in pursuit of Andy Samberg. They got a little peckish and stopped in to a local (obviously) theme restaurant called Around the World in 80 Plates. But the fun really starts when their waiter (Kumail Nanjiani) asks for their lunch order. Anyone want to spike their sides? Want to lobsterate your meal? Of course you do.
video player loading
.
.
.
Want the latest news from the land of Portlandia? Like us on Facebook and follow us on @IFCportlandia and use the hashtag #Portlandia.
"Portlandia" airs on IFC on Fridays at 10/9c