Spoofing the spoofers: Five YouTube tributes to "Portlandia"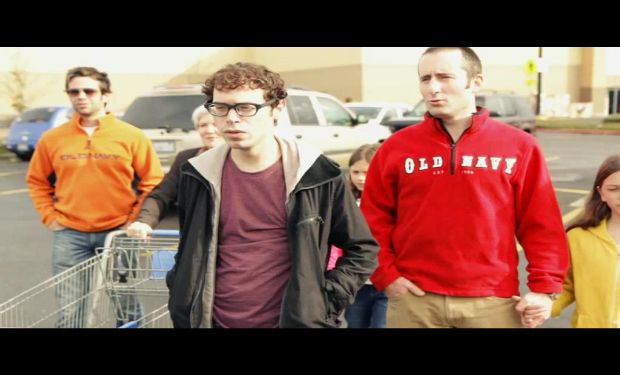 Posted by mpsinger on
In one season, "Portlandia" created catchphrases and viral videos potent enough to nearly kill off an artistic cliché. If that's not evidence enough of the show's impact, just look on YouTube. Sure, searching "Portlandia + parody" won't yield as many results as, say, "dog with eyebrows"—and really, what can compete with that juggernaut?—but if you're measuring quality over quantity, Fred and Carrie have inspired some top-shelf spoofs. With Season 2 debuting this Friday night, we can only imagine what hobbies will be threatened by the popularity of certain sketches (pickling, your days are numbered), but for now, here's an assemblage of just a few of the ways "Portlandia" influenced the zeitgeist last year.
The Dream of the Suburbs
Portland might represent a very specific kind of youth culture, but the suburbs are always the suburbs. About two weeks ago, this clip by filmmaker Brighton West—which uses "The Dream of the '90s" to lampoon Portland's northernly neighbor, Vancouver, Washington—enjoyed a "Meme of the Day" moment in local media. Making fun of Vancouver is a favorite pastime of elitist Portlanders, but according to West—who lives in Portland—the jabs about dads wearing Old Navy, eating at Applebee's and never having to make chit-chat with your neighbors were crowd-sourced for accuracy among actual Vancouverians (and while anyone who's ever visited a Wal-Mart anywhere in America will get the jokes, there's at least one gag specific to the humble Couve, involving the much-debated Columbia River Crossing). It's pretty much spot-on satire, not just of the cross-bridge rivalry but of the sketch that inspired the spoof. Only inaccuracy: The dude playing Fred Armisen looks more like Flight of the Conchords' Jemaine Clement. Eh, we'll let it slide.
---
One Night in Portlandia
Something you might not know: "Portlandia" takes its name from a statue located downtown, depicting the trident-wielding woman found on the city seal. It is the second-largest copper reppouse statue in the country, behind the Statue of Liberty (thanks, Wikipedia!). And here's a factoid not even native Portlanders were probably aware of: Portlandia is kind of a slut. Upset over having her name co-opted by a cable sketch comedy show, she apparently leaked a sex tape in an ill-advised attempt to steal back some of her fame. Filmmaker Mike Vogel went out and recorded reactions from other local statues, including the fountain beavers near Pioneer Place, who are much cattier than you'd imagine.
---
Milktooth Tour America
Milktooth is an indie rock band from Tennessee, but when a band's on the road, they're really no less a tourist than the guy standing on the downtown street corner in Bermuda shorts confusedly reading a bus schedule. As such, after reconstructing the "Portlandia" opening—complete with the theme song, Washed Out's "Feel It All Around"—they do one of the top three most touristy things any Portland visitor can do: Go to Voodoo Doughnuts and marvel at the bacon maple bar.
---
Ken Finds Birds
As one might guess from the title, a graduate student named Ken went to Portland expecting to find birds in every tree and on every tote bag, mug, hat and bicycle helmet. He is shocked to find that birds are not quite as plentiful as "Portlandia" led him to believe. He does leave with a nice shirt, though.
---
Put a Bird on It (All the Seagull Ladies)
You've probably already seen this, but it bears re-posting. Two girls, one Beyonce parody, and a whole lot of blank canvasses on which to apply birds.