Hellboy Camp? Man, Portland Kids Have All the Fun…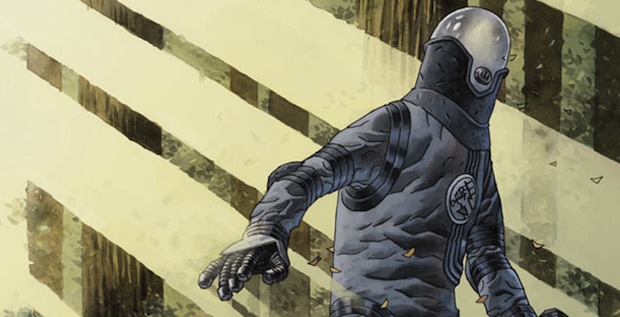 Posted by Claire Evans on
Ah, remember the good old times at summer camp, all those years ago? The arts and crafts, the earnest campfire singing, the surreptitious hand-holding under the stars, the paramilitary-paranormal ghost hunting and telepathy training…Wait, what?
Oh, right: we didn't go to Hellboy Camp. Unlike those awesomely nerdy Portland pre-teens lucky enough to attend the Trackers Earth "Bureau for Paranormal Research Training Camp" in rural Oregon, we'll just bring our old-fashioned Kumbayah-style summer sleepaway camp memories with us to the grave. Vanilla.
Trackers Earth is a family-run outdoor education organization whose philosophy is to "revive outdoor lore and traditional skills, working to restore the common sense that is no longer common." Their usual mission is to teach kids and adults how to sleep outdoors, identify edible plants, woodwork, survive in the wild, and generally steward the natural world. This camp, however, made possible by a partnership with Dark Horse Comics and the permission of Hellboy creator Mike Mignola, is way, way more hardcore.
Back in my day, we made s'mores and took midnight swims. These kids are learning survival skills, martial arts and self-defense specific to praeternatural entities, hand to hand weaponry, and forensic investigation. We swilled some low-rent Kool Aid we called Bug Juice. The Hellboy Campers? They're discussing the comparative physiology of monsters and attempting to solve a convoluted fictional folkloric mystery about a secret military order called the Order Nem-ett Ethem, which "sought to unearth and activate each point in order to raise the Ogdru Hem that they revered."
Hellboy Camp is available to kids ages 9-17 and is now one more of the kajillion reasons that people move to Oregon to raise their kids.