Behind the Scenes with Portlandia's Kath and Dave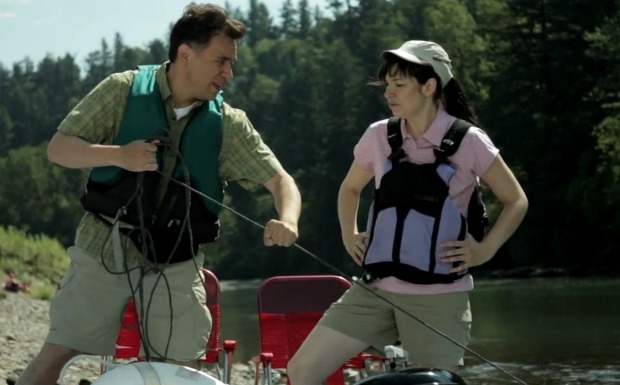 Posted by Melissa Locker on
During last Friday's season premiere of Portlandia, star and co-creator Carrie Brownstein uttered a phrase that apparently resonated with the viewing audience. That phrase (word? sound? onomatopoeia?) is, of course, A-O RIVER! Fred's and Carrie's characters Kath and Dave are using the phrase as a signal, for what though is unclear. In this behind-the-scenes interview we talk to Fred and Carrie about Kath and Dave and how exactly A-O RIVER! came to be:
video player loading
.
.
.
Want the latest news from the land of Portlandia? Like us on Facebook and follow us on @IFCportlandia and use the hashtag #Portlandia.
"Portlandia" airs on IFC on Fridays at 10/9c